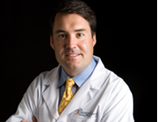 Mequon, WI (PRWEB) March 19, 2014
Dr. Andrew Campbell, founder of Campbell Facial Plastic Surgery and Quintessa Medical Spa in Mequon and Sheboygan, Wisconsin, has revealed some major changes to the practice's website, now equipped with a fully responsive web design. Located online at http://www.campbellplastics.com, this redesigned site offers a simplified viewing experience for any use, browsing on any size screen or device.
Communication and information are the basis for a positive doctor-patient relationship and surgery experience. In the modern world, that relationship often begins online before the plastic surgeon and potential patient ever meet face-to-face, often with an evolved, high-quality website. In an effort to keep up with the latest technological advances in web design, Dr. Campbell's site redesign enables his patients, both current and prospective, to more easily navigate the information available on procedures, services, and more. The new responsive web design (RWD) means that web visitors on tablets, mobile devices, and laptops alike will enjoy the same easy navigation without wasting time on panning, scrolling, and zooming in or out. Instead, the fully responsive site will automatically fit the proportions of the device in use, so all visitors to Campbell Facial Plastic Surgery online can find the information they're looking for without any frustration or difficulties.
Dr. Andrew Campbell, a facial plastic and reconstructive surgeon based in Wisconsin, is double board certified by the American Board of Facial Plastic Surgery and the American Board of Otolaryngology. He graduated from the Indiana University School of Medicine and then went on to complete his residency at the University of Cincinnati, where he performed a one-year internship in general surgery and four full years of training in otolaryngology – head and neck surgery. Dr. Campbell had the opportunity to train with several outstanding facial plastic surgeons, refining his techniques for facial rejuvenation and facial reconstruction surgeries. During his career, he has authored several medical articles and contributed book chapters to other publications, administered the oral exam to certify new medical doctors in the facial plastic surgery specialty by the American Board of Facial Plastic and Reconstructive Surgery, and become active with Face to Face, an internationally organized effort to provide education to physicians and surgical care to patients in less fortunate circumstances around the world.
Campbell Facial Plastic Surgery includes two offices, a main location in Mequon, Wisconsin, and a satellite location in Sheboygan, Wisconsin. Dr. Campbell's long list of procedures, both surgical and nonsurgical, appeals to patients looking for many different types of facial rejuvenation and enhancement. The full menu of surgical services at Campbell Facial Plastic Surgery includes facelift and mini facelift, eyelid surgery or blepharoplasty, brow lift or forehead lift, rhinoplasty, fat grafting, neck lift, cheek augmentation, chin augmentation, lip enhancement, and ear shaping or otoplasty. The practice is equipped with a full-service medical spa, Quintessa Medical Spa, which offers a full array of nonsurgical procedures under Dr. Campbell's direct supervision, including Botox Cosmetic treatments, Exilis Elite treatments, wrinkle fillers, laser peels, skin resurfacing, Ultherapy, body contouring and fat reduction, Vanquish, Juvederm Voluma treatments, and ThermiRF Skin Tightening Technology. To begin learning about these procedures and other services offered, visit the new site at http://www.campbellplastics.com. For a one-on-one with Dr. Campbell, call the office of Campbell Facial Plastic Surgery at 1-888-409-3223 to schedule your consultation.