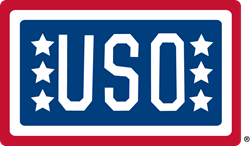 Arlington, Va (PRWEB) March 18, 2014
WHAT:
Grand Opening and Ribbon Cutting Ceremony for USO Warrior and Family Center at Bethesda, MD
WHEN:
Tuesday, April 1, 2014
10:30am-12:00pm
**Media interested in covering the event must RSVP to
http://www.navdistwash.org/go/survey/6085/19070/ no later than 12p Monday, March 31st. Parking information will be made available prior to event.
WHERE:
USO Warrior and Family Center at Bethesda
4565 Taylor Rd
Bethesda, MD 20814
WHO:
John I. Pray Jr., CEO and President, USO
Elaine Rogers, CEO and President, USO Metropolitan of Washington-Baltimore
Captain David A. Bitonti, Commanding Officer, Naval Support Activity Bethesda
General Richard B. Myers, U.S. Air Force (Ret), USO Chairman of the Board
Admiral James A. Winnefeld, Vice Chairman of the Joint Chiefs of Staff and Mary Winnefeld
Sgt. Nathan Toews, U.S. Army (Ret)
Daniel Rodriguez, America's Beloved Tenor
Nina Davuluri, Miss America 2014
Robert Irvine, Celebrity Chef
Senior government officials
Members of Congress
Senior military members
Individual and corporate donors
WHY:
Located on the campus of Naval Support Activity Bethesda, home of Walter Reed National Military Medical Center, the world's largest military medical center, the USO Warrior and Family Center at Bethesda is strategically located adjacent to the wounded warrior barracks, known as Tranquility Hall, making it more convenient for wounded, ill and injured troops and their families to get support during their recovery process. At more than 16,000 square feet, the building features dozens of spaces and hundreds of programs and services that support troops and military families including:

Physical health and recreation
Family strengthening and resilience
Positive behavioral health
Education
Employment
Community reintegration
Like the 20,000 square foot USO Warrior and Family Center at Fort Belvoir, which opened in February 2013, the Bethesda center will be an important structure to help support active duty troops and build hope, resiliency and confidence in the lives of wounded, ill and injured troops, their families and caregivers, on the challenging journey toward recovery.
Media Contacts:
Kenya Friend-Daniel
USO
703-908-6491
kfriend-daniel(at)uso(dot)org
Michelle Shortencarrier
USO of Metropolitan Washington-Baltimore
703-864-6429
michelle(at)USOMetro(dot)org