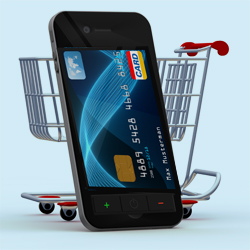 Payment processing must WORK for the consumer, but it absolutely must PROTECT the consumer as well.
Toronto, Ontario, Canada (PRWEB) March 18, 2014
There was a time, not too long ago, when credit card processing involved carbon paper and a heavy sliding machine. In less than a lifetime--between 1950 when the Diners Club issued their first credit card until today--credit processing has advanced significantly. In a world where online businesses make paying with cash seem old-fashioned, security has only become more essential. Not just businesses, but consumers have also become increasingly familiar with the security surrounding their credit card payments.
In a 7 News article published on February 26, 2014, data states that there have been breaches at a number of retailers (including Nieman Marcus and Target) have alerted both businesses and consumers to just how significant data security has become. Target's highly publicized breach lead to the loss of data affecting 110 million people, more than three times the total population of Canada.
Those are big numbers for retailers, but it also indicates a growing interest for cyber-criminals--one which only stands to grow as the money behind ecommerce grows. According to an article published by the New York Times on January 10, 2014, digital sales are slated to double in Canada to 38.74 billion Canadian dollars.
Customers and criminals love online credit payments for the same reasons: they are convenient from anywhere in the world. "Payment processing must work for the consumer, but it absolutely must protect the consumer as well," commented Parry Rosenberg, Vice President of Sales and Marketing at MONEXgroup.
Businesses are rapidly turning to eCommerce services in order to protect their customers. MONEXgroup's eCommerce online credit card processing service offers advanced security, top of the line encryption technology and is compliant with PCE DSS security standards. With options that allow it to integrate with pre-existing shopping carts, MONEXgroup allows businesses to up their security without overhauling their entire system.
MONEXgroup is the number one payment processing provider in Canada offering the lowest rates in the industry. Our services include: debit card and credit card point-of-sale (pos) terminals, mobile, integrated and e-commerce online payment products. MONEXgroup serves over 20,000 merchant accounts across Canada in all market segments including: restaurants, business-to-business, professional services, leisure and hospitality.
Holly Murray
MONEXgroup
Marketing Communications
HMurray(at)MonexGroup(dot)com
T: 647 204 0197
http://www.monexgroup.com