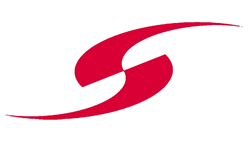 I'm honored to be part of the Savage IO organization and play a leadership role bringing the DataBrick Converged Storage Servers to market.
Batavia, NY (PRWEB) March 19, 2014
Savage IO, Inc. announces the appointment of Mr. Langley Proctor as its new Director of Sales and Marketing. Mr. Proctor brings more than 20 years of business development, engineering and sales experience to Savage IO, Inc. Previously Cisco System's Director of Global Data Center Solution Sales, he grew that company's market profile, solutions portfolio and private cloud business with Microsoft, VCE, NetApp and other leading Independent Software Vendors (ISV's). Prior to Cisco Systems, Mr. Proctor served as the Director of the Emerging Technologies Center at EMC. His mission at EMC was the introduction, marketing and sales of new and strategic products developed both internally and in partnership with industry leading ISV's in the Healthcare, Media and Oil & Gas Markets. Mr. Proctor's experience comprehends intimate knowledge of the market, from the product, architecture and customer perspectives.
In his new role at Savage IO, Mr. Proctor will be responsible for expanding the Savage IO brand, defining its Converged Storage Solutions market, penetrating national and global accounts and developing strategic partnerships with ISV's to enhance the scalability and application performance of their solutions. His role is bi-directional, taking Savage IO's DataBrick feature set to storage and process-intensive clients, and retrieval of anticipated market directions in order to perpetuate the Savage hardware advantage. Mr. Proctor will directly influence development of the Savage product family, engineered to combine server and high capacity storage technologies. The result is affordable, high performance storage with simplified remote monitoring and integrated management.
"I'm honored to be part of the Savage IO organization and play a leadership role bringing the DataBrick Converged Storage Servers to market," says Langley Proctor. "Customers are always looking for truly innovative solutions to their business problems. The Savage IO products deliver enterprise quality with industry-leading performance, remote management and high capacity, at a competitive price. The simplicity of DataBrick Converged Storage Architecture (CSA) makes it the ideal hardware platform for ISV's for deployment and growth of their solutions."
About Savage IO
Savage IO designs and manufactures innovative, high performance, customizable, high capacity converged storage solutions for today's data-intensive businesses. Its Enterprise Class Converged Data Storage Solutions are designed by user-engineers who understand the critical importance of reliability, performance and price.
For more information, go to http://www.savageio.com or call +1-(888) 963-4581.