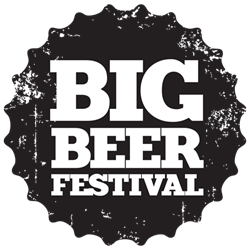 The Big Beer Festival takes over Las Vegas for a full week of beer fun!
Los Angeles, CA (PRWEB) March 19, 2014
In an unprecedented turn of events, organizers of The Big Beer Festival have launched an indiegogo campaign that is seeking to raise a quarter of a million dollars. Monies raised will be used to finance the production of the most spectacular beer festival Las Vegas has seen, and benefit proceeds will be used to fight hunger.
While fund raising isn't a recent development in the world of finance, crowd funding via internet platforms has taken the practice out of town halls and car washes, and into the global arena.
The practice of crowd sourcing has taken the spotlight recently, and is proving to be a deep well of financial support for many organizations, start-up businesses and individuals. The organizers of The Big Beer Festival are joining the wide array of enterprises who are illustrating that there really is strength in numbers.
"This technological spin on fund raising enables us to reach donors across the country, overseas, and in any nation where we have social networking contacts," Barcelona Enterprises CEO and festival organizer Alan Semsar said. "It is a logical next step for us as a charity partner, and will give us a greater platform upon which to promote the causes that we support."
Raising awareness of the events charity partner, Three Square, isn't the only item on The Big Beer Festivals agenda. Over 85 different labels from around the world will be in attendance, offering guests an array of beers to sample and savor. From pale ales and flavorful lagers to the darkest brews on tap, The Big Beer Festival is set to be one of the world's largest celebrations of fine brews, bringing thousands of beer lovers to Las Vegas.
Barcelona Enterprises has made a name for itself by consistently creating projects that benefit the communities it serves, and The Big Beer Festival is no exception. Proceeds from the fundraiser and the event itself are slated to benefit Three Square, a verified non-profit agency that distributes meals to food banks throughout Southern Nevada. The event will fund 3 local charities and has the potential to feed 700,000 meals to people who wouldn't otherwise be able to eat. Barcelona Enterprises is dedicated to giving back with every step they take. From using GREEN guidelines in their business practices to bringing awareness to the plight of the hungry, Barcelona is determined to offer real world solutions to many of our modern problems.
As part of its indiegogo campaign, The Big Beer Festival is offering a wide range of fun perks for all donations made, including everything from t-shirts to a 3 day festival pass to high profile advertising and brand placement for larger sponsors. One thing is certain: The Big Beer Festival looks to be big fun.