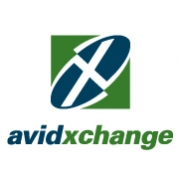 Charlotte, NC (PRWEB) March 19, 2014
AvidXchange is proud to announce their keynote speaker for their 2014 User Forum in Costa Mesa, California. Bill Wagner, Management Consultant and CEO of Accord Management Systems, will be leading an interactive keynote session where he will identify qualities of high performing professionals and will share best practices for creating high functioning teams. Wagner advocates that there is a direct correlation between job-fit of employees and customer loyalty, customer satisfaction, margins, productivity, and more. In his keynote session he will provide attendees with "how to" advice on making the most of personalities on their teams.
AvidXchange strives to create a high level educational experience for all of their attendees, and provide current and prospective clients with best practices to take back to their organizations, which they ensure by selecting industry leading professionals to present at the conference, such as Bill Wagner. For nearly twenty years, Bill Wagner has been at the forefront of leadership and entrepreneurial practice as a consultant, presenter, and author. His speaking engagements place him in front of thousands of leaders each year. Bill's company, Accord Management Systems, Inc., is actively involved in the franchise community, helping over 50 major brands select the right franchisee. He rocks the boat and tells the truth, helping clients become their own organizational therapist. One of the unique benefits of Bill's presentation is his invitation to attendees to go online and complete their own behavioral assessment. Attendees will also receive a copy of Bill's book, "The Entrepreneur Next Door".
AvidXchange holds two conferences annually to connect with clients face-to-face, and continue to foster relationships and optimize the user experience. The first conference will be the AvidXchange User Forum held in Costa Mesa, California on April 29th and 30th to provide convenient travel for West Coast Users. The second conference will be held in Charlotte, NC in the fall for East Coast Users.
About Accord Management Systems, Inc.
Accord Management Systems, Inc. is a behavioral management consultancy specializing in an integrated approach to HR. From selection to succession, our company offers a series of interrelated surveys, assessments and services designed to improve employee selection, performance and ultimately bottom line results.
Since 1995, Accord's goal is to assist companies building a strong model of behavioral predictability, the framework to gain a clear view of the workplace to manage and develop your greatest asset, your employees. Our clients range from small companies to companies with thousands of employees, representing a diverse range of industries from manufacturing, healthcare, services, retail, franchisors and associations. Learn More: http://accordmanagementsystems.com/home.aspx
About AvidXchange
AvidXchange revolutionizes the way companies pay their bills. Accounts Payable automation increases control and visibility into the bill payment process to reduce processing time, allow early payment discounts and eliminate late fees. Automation eliminates paper by electronically capturing invoices, using intelligent business rules to route invoices for approval and storing all information electronically providing anytime, anywhere access to invoice status and history. AvidXchange makes it easy to automate and backs this great customer experience with a 45-day implementation guarantee. As the first SaaS technology vendor to automate invoice processing, AvidXchange works with suppliers to electronically send and receive all invoices through the AvidBill Network. Standard integration to more than 40 accounting systems speeds adoption and simplifies setup. AvidInvoice significantly reduces operating costs and improves productivity in a company's accounts payable department. AvidPay eliminates 100% of paper checks from company's payment processes, maintains vendor information and payment preferences, and facilitates payments for every invoice, every vendor, and every bank. Headquartered in Charlotte North Carolina, AvidXchange is privately held with over 150 employees nationwide. Contact us at 800.560.9305/ info(at)AvidXchange(dot)com