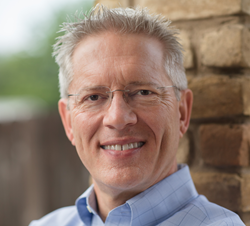 We'll do our very best to sift out the junk and give you the best information out there.
Waco, TX (PRWEB) March 20, 2014
True Course has announced plans to launch an online "Members Only" site in the late Spring of 2014 to support subscribers who are eager about personal development and self-improvement. The site will also serve as a "value-added" component for those who are currently in premium True Course coaching and mentoring programs.
"Whether working toward next steps to success or climbing out of a challenging pit, people check with me all the time for information they can trust for dealing with life, career, and relationships," says Dr. J. Michael Godfrey, founder and president of True Course and the author of "Without Regret." "These people are certainly able to do the research, but there is so much information out there. Who has the time to sift and sort through it all?"
True Course plans to do the sifting and sorting to provide reliable, current, and helpful information that addresses personal development interests and needs of subscribers. Initially the content will be ordered around categories such as personal foundations, productivity, self-care, leadership, relationships, family, and clergy-specific items. Information formats include original documents, videos, mp3s, as well as recommended reading lists from True Course. Information curated from the internet, books, and recordings will also be included. "We'll do our very best to sift out the junk and give you the best information out there," says Godfrey.
True Course is determined not only to save subscribers' time, but to address real needs in a manner convenient for them. Fresh content will be maintained and subscribers need not worry about having their email boxes flooded. They can request notification via text message when new information is added to the site, which will be several times monthly. The information will be available for their access online 24/7.
According to Godfrey, True Course wants to develop an environment of community and collaboration through the site. "Features of the site will include an interface which allows for interaction with me and other site members," he notes. The "Members Only" nature of the site will insure subscribers of interaction with others who are above average in motivation for personal development and are eager about self-improvement.
Individuals may subscribe at the introductory rate of $9.95 per month for the first year, and pay with credit card. Users can unsubscribe at any time. Access to the site is included as a value-added component for those enrolled in the True Course Admiral coaching or mentoring programs. Those who donate $1200 annually to True Course Ministries (the non-profit branch of True Course) also receive complimentary enrollment on the "Members Only" site.
The True Course Members Only Site will begin accepting subscriptions and be live on May 1, 2014.
True Course Life & Leadership Development is an award-winning mentoring coaching, and consulting resource providing fully-customized services since in 2003. Founded and led by J. Michael Godfrey, True Course is comprised of two organizations: True Course Living, Learning Leading, LLC serving businesses and professionals and True Course Ministries, Inc. a non-profit serving churches and clergy. Located in Waco, TX, True Course serves clients nationally and internationally.