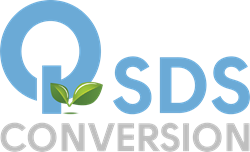 Ann Arbor, Michigan (PRWEB) March 19, 2014
After celebrating the impressive milestone of no lost-time injuries for five years Lighthouse for the Blind (LHB Industries), partnered with Quantum Compliance to begin early conversation of its Material Safety Data Sheets (MSDS) to Safety Data Sheets (SDS) as mandated by the Globally Harmonized System of Classification and Labeling of Chemicals (GHS). This new standard aims to improve the quality and consistency of hazard information in the workplace and help reduce trade barriers.
The deadline to complete conversion is June 2015, however LHB Industries selected to begin the conversion process this year to ensure a smooth, accurate transition. Scott Lemmons, EH&S Coordinator, "LHB Industries prides itself in being regulatory compliant so it was important that we take the appropriate steps to implement the upcoming change."
LHB Industries is a Saint Louis-based non-profit entity that helps adults and children who are visually-impaired maintain independence by offering employment and education opportunities. To alleviate the financial burden that comes with SDS conversion, Quantum Compliance offers a pay-as-you-convert program. This relationship provides a company the ability to manage costs over a time period to meet budgetary constraints.
In addition, Quantum Compliance has pledged a financial donation to LHB. "Quantum is honored to partner with LHB Industries to support its extraordinary commitment to visually-impaired individuals," states Yiwei Chen, Managing Director.
###
About Lighthouse for the Blind-Saint Louis
Also known as LHB Industries, Lighthouse for the Blind-Saint Louis is a non-profit entity that helps adults and children who are visually impaired maintain dignity and independence by offering Employment, Education and Support Services. Founded in 1933, The Lighthouse operates manufacturing and packaging plants in the cities of Berkeley and Overland in St. Louis County. LHB and its employees manufacture, assemble, warehouse and sell high-quality products to government and business customers nationwide including first aid kits, medical kits, catheters, aerosol and liquid paints, aerosol and liquid cleaning products, eco-friendly products and many others.
All sales revenues directly support Lighthouse programs including Professional Career Development; Special Technology and Adaptive Resources for Students (STARS); Summer Jobs for Students; Continuing Education; Arts & Entertainment Accessibility; Low Vision Aid; and others available for individuals who are legally blind and visually impaired in Missouri and Southwestern Illinois.
For more information visit http://www.lhbindustries.com.
About Quantum Compliance
Quantum Compliance's Environmental Health and Safety (EHS) information management system enables companies worldwide the ability to effectively store, retrieve, and analyze EHS data. In 2013 Quantum Compliance began offering MSDS conversion services to assist companies transitioning to GHS-compliant Safety Data Sheets. In addition to services, Quantum Compliance offers SDS software packages to allow customers the ability to perform in-house SDS conversion, authoring, and retrieval.
For more information, visit http://www.qsdsconversion.com.