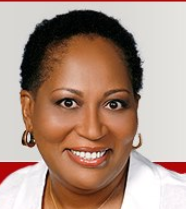 Targeted Traffic is the #1 Problem for Small Business Owners
Houston, Texas (PRWEB) March 19, 2014
Small business owners using the internet to attract more customers are having difficulty with traffic and lead generation. The Internet Traffic Formula created by Vick Strizheus may solve the traffic and lead generation problem for entrepreneurs.
Vick Strizheus is a traffic, lead generation and conversion expert. After surveying thousands of online customers it was discovered that getting traffic and converting traffic into leads and sales is what most business owners continue to struggle with daily.
They are aware more of their customer base is online and they need to know how to tap into that ever growing market.
There was a time when the internet was viewed as the "Wild Wild West" with a bunch of spammers and slimy marketers. While some of that may have been true, there has always been a place for authentic business owners to grow their businesses.
There is an abundance of traffic on the internet and it is not difficult to get traffic to any offer. The problem lies in getting the right traffic to an offer. The type of traffic that is in need of, desires or has interest in the business owners products or services.
Vick Strizheus, using the internet traffic formula will demonstrate through a series of videos how to get thousands of qualified visitors in front of any product or service business.
Discovering how to capture the right traffic and use the right media to convert that traffic into leads and customers is key when using the internet to build a business.
Although it's often talked about as a thing traffic is actually people. It is eyes on a site that is passing by and the business owners job is to get that traffic "people" to raise their hand and become a subscriber for more information.
That's the job of targeted traffic. It attracts those who have shown an interest in products or services. Using the internet traffic formula not only will allow attraction to the right traffic how to convert that traffic into sales.
Most small business owners are unaware of how to monetize traffic to grow the business. Many are spending time and hard earned money of acquiring traffic that does not convert once at the sales funnel. The internet traffic formula solves this problem for small business.
What's working today in 2014 and not what worked years ago is what is key to note as the internet has evolved.
The internet traffic formula is relevant for authors, speakers, seminar leaders, those who run a practice like dentist and chiropractors and any marketers using the internet to build their business.
It is also for those who have been reluctant to use the internet as another medium to grow their business and realize they must embrace the potential of what's possible building online.
Targeted traffic and conversions of that traffic solves the problem for any business.
The internet traffic formula product launch will begin with video one on March 24th noon EST.
Get access to watch video one of Internet Traffic Formula on March 24th.