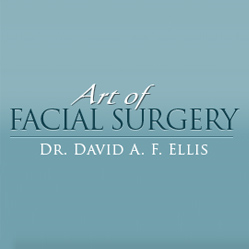 Dr. Ellis walks all of his patients through every step of every procedure
Toronto, Ontario (PRWEB) March 19, 2014
Dr. David Ellis, facial cosmetic surgeon at Art of Facial Surgery, was recently featured in the January 2014 issue of Deep Body Magazine. The magazine is published for the consumer in mind and is under the direction of Editor-in-Chief Harry Perez. The January issue is the second one to be published. In addition to being featured in the magazine, Dr. Ellis also sits on the publication's advisory board. The article, entitled "Surgery Combinations: Turning Back the Clock with Dr. David Ellis," was written by Inna Levchuk and features an interview with both Dr. Ellis and one of his patients.
The article focuses on the idea that some cosmetic procedures may actually have more benefits when they are performed together. This allows the patient to feel rejuvenated and transformed in a more complete, overall manner. Instead of having one thing changed at a time, they have several different lifts, tucks, and more. This all combines to create a new look for the person and can truly give them a large boost in their self-confidence.
Dr. Ellis points out that it's important to note that these procedures are much less invasive than the traditional full facelift. For example, the S-lift is an alternative to the facelift that does not involve as many incisions. However, like the facelift, it helps lift the skin and the tissue under it to create a smoother, younger look. It can be combined with procedures like smart lifting. This method uses a laser to induce collagen via heat. It tights the lower face and neck, and it requires very little invasion at all. This means that patients will recover much more quickly.
Another procedure that may be during along with the S-lift and the smart lift is the platysmaplasty. Dr. Ellis uses this technique to sew the two cords that go up and down the neck. These cords, called the platysma muscles, cannot be lifted via smart lift. Combining the smart lift with the platysmaplasty allows patients to have a full change without dealing with separate surgeries.
Of course, Dr. Ellis is quick to let his patients know that there are risks with all of these procedures, whether they're performed together or separately. Dr. Ellis walks all of his patients through every step of every procedure, letting them know the risks and all of the potential outcomes. He will check his patient's vitals and do a full blood test just to make certain there will be no unexpected consequences. He also checks what medication people are taking and will do extra tests on his patients who are over 40. These precautions plus Dr. Ellis' years of experience and training result in a short surgery time and a short recovery time. Patients can often return to work within a week. You can visit our website here http://www.artoffacialsurgery.com/.