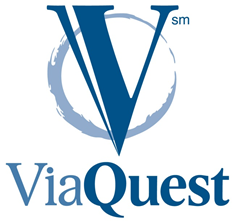 We are taking the guesswork out of pain management for our patients.
Dublin, OH (PRWEB) March 20, 2014
ViaQuest, Inc. announced today that it is the first hospice in Ohio to offer genetic testing as a means of improving pain management for patients.
Through a simple mouth swab, a genetic profile of the individual patient will be determined to provide physicians with greater patient insights to ensure the prescribing of correct pain medications in correct dosages. This information will help physicians determine which pain medications and dosages will be most effective in easing the pain of ViaQuest Hospice patients while at the same time minimizing side effects and other risks.
"Pain tends to be universal in end-of-life stages, and sadly, the prescribing of pain medications often becomes guesswork for hospice patients," said Kathy Richard, vice president of home health and hospice at ViaQuest. "We are taking the guesswork out of pain management for our patients. We believe that our patients have the right to be as comfortable as possible, enabling them to experience improved quality of life while giving peace to the family and caregivers in knowing their loved ones are comfortable. Our patients deserve the best pain management available."
Prescribing of pain medications can be challenging because the progression of disease, coupled with the genetic makeup of individuals, can impact effectiveness. As a result, dosages might be increased or a mixture might be used. While this reduces pain, it often can alter the level of consciousness and create side effects that lead to fall risks, nausea and diminished quality of life.
All patients who are under the care of ViaQuest Hospice will be able to receive the genetic test if they so choose. The test, available in 22 Ohio counties served through ViaQuest offices in Cincinnati, Cleveland, Columbus and Dayton, will help provide insights as to which medications work best for patients based on their genetics, condition and situation.
"Our goal is to transform the way medicine is delivered," said Rich Johnson, CEO of ViaQuest. "We are developing creative and innovative solutions to improve the quality of life of patients, enabling them to function as independently as possible in their communities and homes. Our mission is to set the standard for quality through personalized, specialized, cost-effective health care."
ViaQuest is providing the program in conjunction with PGXL Laboratories, a Louisville, Ky., company that is advancing personalized medicine and is an internationally recognized leader in pharmacogenetics testing.
ViaQuest plans to expand its personalized medicine initiative to include other medications. The healthcare company is focusing initially on pain management because it can have the greatest, immediate impact on quality of life, creating an emotional lift for patients and their families.
About ViaQuest
ViaQuest is a healthcare company that believes strongly in choice for its employees and the people it serves. Its areas of expertise include home health and hospice, mental and behavioral health, and developmental disabilities. ViaQuest offers quality, highly personalized, specialized and cost-effective care, empowering individuals to function independently and live their best possible lives. Through a wide range of innovative services referred to as ViaQuest's Circle of Care, a skilled, dedicated staff ensures that the people served are active participants in their own care. The company is based in Dublin, Ohio. For more information, call ViaQuest at 800-645-3267 or visit http://www.ViaQuestInc.com.