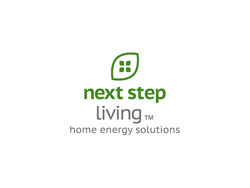 Boston, MA (PRWEB) April 16, 2014
Next Step LivingTM is a 2014 recipient of the Boston Business Journal Pacesetters Select 70 award honoring fast-growing private companies in Massachusetts, the company announced today. The award program recognizes 70 privately held companies that recorded the state's fastest revenue growth from 2010 through 2013.
Next Step Living, a leading provider of whole-home energy solutions, is now in its sixth year providing energy evaluations, air sealing and insulation, energy-efficient windows, heating and cooling solutions and solar power systems to Massachusetts and Connecticut homeowners. The company employs 750 energy advisors and operations, sales and community-relations personnel, having more than tripled its staff over four years as homeowner demand rises for help reducing energy use and utility costs.
"We're honored to receive this Pacesetter award from the Boston Business Journal, because it shows that companies trying to make positive change for consumers and the environment can create green-collar careers and a sustainable business model," said Next Step Living founder and CEO Geoff Chapin.
Since 2008, Next Step Living has helped more than 70,000 homeowners save approximately $16 million in energy costs and avoid creating almost 65,000 metric tons of carbon emissions per year, the equivalent of removing more than 13,000 fossil fuel-burning cars from New England roadways. Ninety-eight percent of those homeowners say they'd refer the company to friends and relatives.
"We believe passionately that energy efficiency should be easily accessible and affordable to homeowners so they can live more comfortably and sustainably," Chapin says. "From the beginning, we've worked with our utility, community and corporate partners to create hundreds of green-collar careers and, in a ripple effect, generated more business for subcontractors and other area vendors."
Next Step Living has partnered with more than 400 communities, civic organizations, nonprofits and businesses like Staples to conduct educational programs and spread the message about the importance of energy efficiency.
The Boston Business Journal 2014 Pacesetters will be honored during a breakfast awards ceremony tomorrow at the Westin Copley Place in Boston.
About Next Step Living
One of the fastest growing companies in the country, Next Step Living™ is the leading provider of whole-home energy solutions. Headquartered in Boston's Innovation District, Next Step Living makes it easy and affordable for people to live in homes with a low environmental impact. A one-stop service provider for informed advice, funding guidance and expert work, Next Step Living partners with more than 400 municipalities, civic organizations, leading corporations and utility companies to deliver energy-efficient and environmentally friendly solutions for better living. Since 2008, Next Step Living has helped New England homeowners achieve more than $16 million in energy savings, which is expected to grow to more than $85 million in the next five years. Next Step Living makes our world better. Please visit NextStepLiving.com for more information.