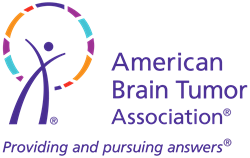 Chicago, IL (PRWEB) March 19, 2014
As more effective cancer diagnostics and treatments are developed, and as larger numbers of cancer patients live longer, an increasing number are being diagnosed with metastatic brain tumors. To provide these patients and families with information on their diagnosis and treatment options, the American Brain Tumor Association (ABTA) is hosting a free webinar, "Metastatic Brain Tumors: A Treatment and Care Update," on Thursday, March 27 at 2 p.m. Central Time. Duane Mitchell, MD, PhD and Maryam Rahman, MD, of the Department of Neurosurgery, University of Florida, are co-presenters.
A metastatic, or secondary, brain tumor is formed by cancer cells from a primary cancer elsewhere in the body that has spread to the brain. Deneen Hesser, MSHSA, RN, OCN, chief mission officer of the ABTA says that the webinar is intended "to help patients and caregivers better understand how the treatment of their metastatic brain tumor is integrated into the treatment plans of the primary cancer since the primary cancer will continue to be monitored throughout treatment of the brain tumor." Hesser adds that in addition to information on standard and experimental treatment options for metastatic tumors, quality of life concerns that are related to these types of tumors will also be discussed.
The exact incidence of metastatic brain tumors is not known but is estimated between 100,000 and 170,000 people per year are diagnosed with a metastatic brain tumor. The American Brain Tumor Association has funded research into the incidence and prevalence of these tumors.
To register for the webinar, visit http://www.abta.org/brain-tumor-information/webinars.html.
This webinar is one in a series of semi-monthly educational webinars that are offered free of charge by the ABTA. Additionally, the ABTA has a Metastatic Brain Tumor publication, in both English and Spanish, available for download online at http://www.abta.org/brain-tumor-information/types-of-tumors/metastatic.html.
All of the ABTA's past webinars are available online at the Anytime Learning section of http://www.abta.org.
ABOUT THE AMERICAN BRAIN TUMOR ASSOCIATION
Founded in 1973, the American Brain Tumor Association was the first and is now the only national nonprofit brain tumor organization providing both support services to brain tumor patients and their families, and funding brain tumor research. For more information, visit http://www.abta.org.
# # #