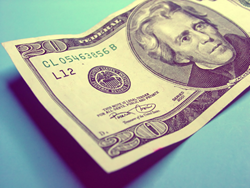 Los Angeles, California (PRWEB) March 19, 2014
24/7 Van Lines have recently implemented what they call "the power of three" as a defensive strategy which they say will be integral to reducing company shrink, or the loss of profit. These measures are being implemented in order to prevent theft, damage, mistakes, and other contingencies.
Public relations officer Mark Tanning suggests that a great deal of money will be saved by reducing the amount of money lost through accidents or theft. "These procedures and extra precautions are being mandated by company analysts as a means to further protect the interests of our clients, who are always top priority. We believe that satisfying a client will result in future profits, and that failing to meet their expectations will result in future losses. It's as simple as that."
This idea of "the power of three" is being integrated into every conceivable system. For example, procedures in the past have dictated that two movers to handle heavier inventory, but now a third is on standby in order to take over in the event that another tires or stumbles. When drivers are transporting a company's inventory cross country, GPS keeps track of the truck's location in order to find nearby drivers. In case of a breakdown or driver fatigue, two drivers are always on call in all locations covered by 24/7 Van Lines. This will enable the company to continue ranking highest among all cheap long distance movers.
Additional climate controlled storage facilities are being opened at several locations nationwide, and these climate subsystems will be backed up as well. If primary power fails, two generators are on standby and will automatically start pumping electricity into the building.
Tanning also suggests that they have three sets of eyes on all orders execute by management. "In the past, the management of our scheduling department oversaw all planning for relocating offices, and so too did their own managers. In order to ensure complete accuracy, we have employees who skim through the materials a third time in order to find the most commonly made scheduling mistakes. We've spent a great deal on research alone for these kind of precautionary measures. We expect to be major competition for other cheap long distance movers for the foreseeable future."
Those employed by 24/7 Van Lines are highly trained and go through aptitude testing specifically designed to ensure assignments are paired with the right people. The various tools and packing materials available for use and for purchase are among the most contemporary and durable used by area movers.
More information can be found by visiting 24/7 Van Lines online