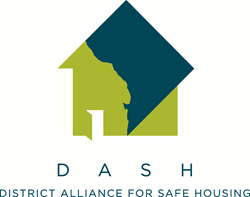 Councilmember Bowser helps to ensure that hundreds of families become safe from abuse without facing life on the streets.
Washington, DC (PRWEB) March 19, 2014
Councilmember Muriel Bowser, Ward 4, has been an advocate for safe housing for victims of domestic violence and sexual assault since her tenure with the Council of the District of Columbia began. She has been at the forefront in helping to ensure domestic violence organizations, like DASH, have the support necessary to sustain our work. But Councilmember Bowser's efforts also recognize that temporary and transitional housing programs are not enough, and she has been a champion for the restoration of the Housing Production Trust Fund and the Project-Based Local Rent Supplement, ensuring that permanent, affordable housing is accessible to victims as well.
DASH honored Councilmember Bowser today with their "Foundation Award" in recognition of these efforts. In construction, the foundation is that which provides the groundwork for the existence of the structure. Peg Hacskaylo, DASH Executive Director, said, "Thanks to Councilmember Bowser's leadership, a range of housing opportunities for victims seeking safe housing have opened up, establishing the groundwork for a continuum of safe housing options for victims and their children. Councilmember Bowser's efforts illustrate her relentless dedication to ensuring victims are given the support and access they deserve."
"We are thrilled to honor Councilwoman Bowser with this Award" said Peg Hacskaylo, Executive Director of DASH. "Women are one the fastest growing groups of homeless people in the country and are also more vulnerable to be victimized while homeless. Councilmember Bowser helps to ensure that hundreds of families become safe from abuse without facing life on the streets."