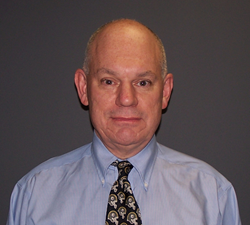 Pittsburgh, PA (PRWEB) March 18, 2014
In light of National Nutrition month, Dr. Stypula believes in educating patients about how proper oral hygiene is not the only factor that affects oral health. Diet plays a significant role in overall oral health and can even help prevent tooth loss. In addition to educating patients about nutrition and its role on oral health, Dr. Stypula also wants to help patients looking for dental implants in Pittsburgh, PA navigate the many implant options to find the right one for them.
Nutritious food has been shown to improve overall oral health, decrease tooth loss, and help teeth last a lifetime. Protein rich foods help strengthen teeth because they are naturally rich in phosphorous. Phosphorous is the second most abundant mineral found in the human body, second only to calcium. An astonishing 85% of phosphorus in the human body can be found in bones and teeth. Calcium and phosphorous are the minerals mainly responsible for the strength of bones and teeth. Foods that are naturally high in phosphorous include egg yolks, meat, leafy greens, and beans. Dairy products contain high amounts of calcium and vitamin D, which also increase the bone and teeth strength, especially the strength of tooth enamel. Fish also contains high levels of vitamin D which helps in the absorption and proper usage of calcium in teeth and bones.
Patients are often surprised at how important vitamin C is to oral health because it is associated with acidic citrus fruits. Vitamin C has been shown to actually kill acid-forming bacteria that like to live on the surface of teeth as well as aid tooth development at the cellular level.
A healthy and balanced diet is an important factor in both oral health and overall health. For more information on the connection between diet and oral health or dental implants in Pittsburgh, PA, please visit http://www.pittsburgh-periodontist.com and call (412) 348-8833.
About the Doctor
Dr. Michael Stypula is a periodontist offering patients personalized dental care in Pittsburgh, Pennsylvania. Dr. Michael Stypula graduated from St. Bonaventure University and received a BS in Biology. He then attended Temple University School of Dentistry, where he was awarded his Doctor of Dental Science (D.D.S.) degree. At the University of Pittsburgh, School of Dental Medicine Dr. Stypula received his training in periodontics and implants and earned his degree of M.D.S. Dr. Stypula is part of one percent of dental professionals providing the LANAP® FDA cleared laser procedure for gum disease treatment. His practice is dedicated to oral health. To learn more about their dental services, please visit http://www.pittsburgh-periodontist.com and call (412) 348-8833.