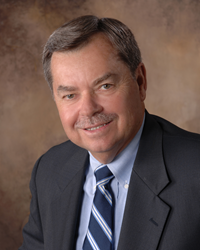 Infants restrained in car seats are 71% less likely to die in a car accident and toddlers in car seats are 54% less likely to die in a crash.
Clearwater, Florida (PRWEB) March 24, 2014
Attorney Paul A. Meissner, Jr., of Clearwater law firm Carlson Meissner Hart & Hayslett, discusses newly introduced legislation that would toughen Florida's child car seat laws and the importance of the proposed laws in reducing the number of child injuries and deaths on Florida roads.
Florida lawmakers recently proposed a new law that would require children in the state to be secured in a car seat or booster seat until they turn eight years old or reach a height of 4 feet, 9 inches. The auto club group AAA is backing the pending legislation.
Car accidents are one of the leading causes of death of children aged 14 and under in the United States, according to the National Traffic Safety Administration. The Centers for Disease Control (CDC) reports that of 650 young children killed in motor vehicle crashes in 2011, one third of them were not restrained in car seats or wearing seatbelts. Florida's lax car seat laws only increase the chances that young children will be seriously injured or killed in an auto accident.
Clearwater Attorney Paul A. Meissner, Jr., founding partner of Carlson Meissner Hart & Hayslett, believes Florida's lax car seat laws only increase the chances that young children will be seriously injured or killed in an auto accident. "Given the staggering statistics on the number of children whose lives could have been saved if only they were riding in car seats, toughening Florida's child seat safety laws must be a priority for our legislators," said Meissner.
Florida's current care seat law is one of the most lenient in the country, and is less restrictive than the recommendations of the American Academy of Pediatrics. While the law currently requires children aged three and younger be restrained in a car seat, it does not make car seats mandatory for kids four and older. Seat belts are acceptable restraint devices for children aged four and five under the law. Under the new law, failure to restrain children that meet the age and weight requirements in the proper safety seat would be illegal. Violators would be cited with a moving violation and have three points added to their license.
Adults transporting children in vehicles in the state of Florida need to understand the current requirements for restraining the kids in car seats and seat belts, as well as stay abreast of any new mandates that come about if the pending car seat legislation passes. Under current law, adult drivers face a minimum fine of $60 for not restraining children under age four in a car seat. However, this penalty pales in comparison to the risk of injury or death to a child who is not properly restrained.
Attorney Paul A. Meissner, Jr. of Carlson Meissner Hart & Hayslett helps drivers cited for violating Florida's car seat laws evaluate their options and develop an effective defense strategy. He has more than four decades of experience successfully challenging traffic violation citations and negotiating with prosecutors.
For additional information on Florida's seatbelt laws, consult the Florida Department of Motor Vehicle's website: http://www.dmvflorida.org/seat-belt-laws.shtml
This information is provided for educational purposes only and does not constitute legal advice.
About Carlson, Meissner, Hart & Hayslett , P.A.
The law firm of Carlson, Meissner, Hart & Hayslett P.A. was founded in 1971 by attorneys Ed Carlson and Paul Meissner. For more than four decades, they have been committed to protecting the injured and defending the accused. Their attorneys have established a solid reputation of case success throughout Florida, providing strong legal representation, easy accessibility and a high level of dependability. A client-centered approach ensures that clients know what is happening as their case progresses, and understand their options every step of the way. With a focus on personal injury, they help victims of auto accidents, slip and falls and wrongful death accidents. The firm is well-known for their innovative criminal defense work, defending both local and high-profile clients. Attorney and Partner Kevin Hayslett is widely recognized as The Attorney to the Stars, providing strong legal representation for notable celebrities and dignitaries throughout Florida. The firm also handles social security disability, workers compensation, divorce, family law and immigration cases. They offer free initial consultations and have five convenient Tampa Bay Area locations. Attorneys are available 24/7 for emergencies. Count on the legal team of Carlson, Meissner, Hart & Hayslett, P.A. to be there, fighting for you, protecting your rights. For more information or to schedule a consultation, call 877-728-9653 or visit their website at http://www.CarlsonMeissner.com.