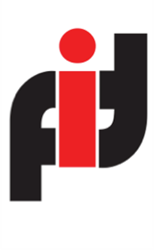 "FIT's mission statement 'Innovating real-time in disasters' sets the stage for the boot camp event."
Heber City, Utah (PRWEB) March 19, 2014
Piloted with FEMA during the response to Hurricane Sandy, and comprised of some of the world's leading subject-matter-experts in areas as diverse as emergency management, robotics, disaster future-casting, and community activism, the Field Innovation Team (FIT) is leading the way in innovative disaster response. Boot Camp is FIT's preparation for disaster deployments. Held March 19 – 23, 2014, in Heber City, UT, Governor Gary Herbert will be meeting with the team and founder, Desiree Matel-Anderson on Friday, March 21, to learn more about how the team helps survivors during disaster response. Gov. Herbert will also have the opportunity to talk with Rich Serino, FIT's VP of Strategic Relations, and former Presidentially-appointed Deputy Administrator of FEMA (2009-2014). Helping host the event is Utah-based nCap Technologies, a prominent technology company located in Heber City. Tony Sutera, nCap Technologies' CEO states that "we are pleased to help host this important training and boot camp event to equip innovators during future deployments to serve survivors." More than 30 subject matter experts will be in attendance from around the globe, including individuals from as far away as Kenya and Singapore.
"FIT's mission statement 'Innovating real-time in disasters' sets the stage for the boot camp event. FIT believes the best support for survivors comes from collaborating with disaster response partners, and tapping into innovations – apps, technology, art and design, telecommunications, robotics, and even through theater," said Desiree Matel-Anderson. The team has accomplished this assignment in multiple disasters. After Hurricane Sandy struck, "FIT worked with Frog Design in NYC to develop new user-friendly signage to help guide traumatized survivors through FEMA's Disaster Recovery Centers. FEMA has adopted this new practice and is implementing the changes," Richard Serino commented. Working with the agency, FIT helped organize the Drupal Conference to aid tornado survivors after the Moore, OK tornado struck in spring of 2013. The Drupal Conference is a large network of coders and hackers, who in 3-days, and with the assistance of 130 techies, created apps which helped people locate ride-share opportunities and find housing. In support of the Boston Marathon bombing, FIT worked closely with its Canadian partners to analyze social media and helped debunk many of the rumors running rampant after the incident. "The team plans to deploy to 2-3 disasters in 2014 to help survivors who need it most," said Desiree Matel-Anderson.
The Boot Camp this week will train Fit's members to operate effectively as a team. The training sessions will outline activation and operations procedures, safety training, and will describe how FIT makes solutions open source. Additionally, FIT personnel will receive exposure to other team members and their skill sets. FIT will explore various technologies and special facilitation techniques that can be applied during a disaster. This preparation will enable the team to find solutions and empower survivors by innovating real-time in disasters.
For additional reference material see:
http://www.wired.com/design/2014/02/fema-frog-teamed-redesign-disaster-relief/
http://www.conferenceboard.ca/topics/security-safety/commentaries/14-02-25/innovating_in_the_face_of_disasters_two_key_requirements.aspx.