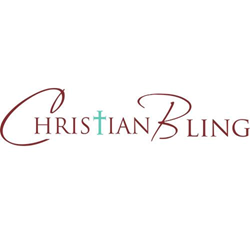 Atlanta, GA (PRWEB) March 20, 2014
Christian Bling, a trendy new option for faith-based jewelry and gifts, announces its grand opening and online store. An idea created by four fashion-forward Christian women in a big city, Christian Bling was founded on a sincere desire to expand the reach and impact of beautifully made Christian specific jewelry and gifts. Offering traditional, trendy and uniquely designed pieces, the company is changing old norms of what defines "religious jewelry".
Finding themselves unhappy with the lack of good-looking, faith-based jewelry and gift options on the market, and with the decline of public displays of faith that they were observing, four business-savvy women in Atlanta were inspired to create something new. Launching their company Christian Bling, the owners declare, "We are on a mission to spread our faith through fashion!"
The ladies behind Christian Bling believe that despite increasing secularism today, the Christian faith is still a very strong part of American culture, one that people are now feeling more comfortable talking about. The owners point to the fact that even Hollywood has declared 2014 "The Year of the Bible". They believe that the widespread appeal of recent biblically inspired films such as "Son of God" and "Noah" only strengthens the assertion that people can be trendy while also expressing their Christian faith and that there is ample room for God within mainstream society. Christian Bling strives to produce fashionable and attractive faith-based accessories and gifts. They have found that, in a subtle way, wearing religious jewelry or giving a religious gift has the potential to create a faith conversation, one that could end with someone returning to their Christian faith or even motivate them to explore it for the first time.
The Christian Bling line is available for purchase through the company website, http://www.ctbling.com, and at hosted Trunk Shows. Customers will find a large variety of jewelry and accessories, as well as an array of religious gift options for men, women, and children. Christian Bling invites customers to become involved in the company by hosting a Trunk Show or by becoming a Christian Bling Consultant. Hostesses will receive wonderful gifts in addition to free jewelry. Christian Bling consultants earn an outstanding part-time income by modeling the line, networking within her community, and building a world-wide website clientele.
For more information on Christian Bling, please call 404-869-9979 or visit EW1.
Christian Bling was founded on a sincere desire to expand the reach and impact of beautifully made Christian and Catholic jewelry and gifts. We offer traditional, trendy and uniquely designed pieces, changing old norms of what defined "religious jewelry" in the past. Offering a large variety of options for men, women, and children, the Christian Bling line is available for purchase through our website and hosted trunk shows. Join us in our support and mission to combine Faith with Fashion...because Faith is Beautiful! http://www.ctbling.com