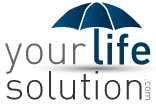 There is so much propaganda which actually tells young people they might be better off without health insurance...
Chicago, IL (PRWEB) March 19, 2014
YourLifeSolution.com, a service which provide instant life insurance quotes within their homepage, is offering to objectively, and for no profit to themselves, provide a recommendation as to which health plan will suit said consumer best. Eric Smith, the independent life agent and founder of YourLifeSolution.com, is doing this strictly for good will and for no direct financial gain at all. "There's a lot of misinformation in the market right now, and I feel it would be mutually beneficial if consumers acquiring health insurance had an objective but knowledgeable opinion on which plan suits their situation best", said Eric Smith.
Eric Smith states that there are many corporations which are currently promoting non-ACA approved health plans that have been labelled by the federal government and many consumer advocates as being not comprehensive. "There is so much propaganda throughout the Internet and health insurance carriers are simultaneously trying to use healthcare reform as a way to up-sell their customers to plans priced much higher than identical programs listed on state exchanges", said Eric Smith.
Consumers interested in getting an un-bias review of their health coverage options are encouraged by Eric Smith to contact him via the contact form of YourLifeSolution.com. Those interested in viewing life insurance quotes online are encouraged to visit YourLifeSolution.com's life insurance rate engine. Information can also be acquired by phone at 888.374.2764.