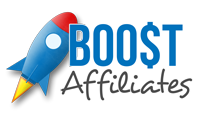 We like to get to know our vendors, not by the company they work for but who they are.
Boston, MA (PRWEB) March 19, 2014
Pete Futchko, Boost Software's Lead Sales Manager, will attend Ad:Tech San Francisco from March 26-27, 2014. He plans to connect with new media companies.
In the process, he expects to find out what new types of advertising will work for promoting computer software. However, Futchko also says, "We like to get to know our vendors, not by the company they work for but who they are."
Furthermore, he says that Boost Software deals with hundreds of vendors and "it is always nice to put a name to a face." While learning more about one another, they will all learn current marketing tactics.
Futchko and product sellers attending Ad:Tech also plan to celebrate recent accomplishments. For instance, Boost Affiliates raised their conversion rate by 20% in the last quarter of 2013. Furthermore, they now have the highest CPA rate ever – 50 dollars.
To help marketers succeed in a fast-paced world, Ad:Tech keynote speakers will teach affiliates how to use current technology to their advantage. Many of this year's conference sessions will educate Internet marketers on using mobile devices for online promotions. In the process, they will learn more about current social media and digital marketing trends.
Ad:Tech states that just by being there, "you're surrounded by 8500 or more people." These event coordinators also say that registered attendees want to "talk about endless opportunities with digital marketing."
"This event also puts advertisers, publishers and affiliates in one room," adds Futchko. He intends to take back with him all the education he receives from this weekend workshop and teach new techniques to Boost Affiliates. As a result, they will better prepare for marketing to people on the go.
Ad:Tech provides tools for marketers who want to increase their profits. However, they also plan to have their share of fun, too. Apparently, plenty of free beer will be served throughout the weekend. This complementary beverage most likely will help repeat Ad:Tech conference guests loosen up as they catch up with one another.
Futchko himself has already attended four times, and this year will be his fifth. In addition to using the event to make relationships, he also thinks of it as a place to do business. "We close deals with handshakes and contracts to follow." In other words, all the people who attend may partner together to improve online marketing campaigns.
Boost Software is a boutique software company that popularized the PC HealthBoost registry within a few short years. In 2013, they opened their first international office in Poland that employs an entirely new development team. They also have a headquarters in Boston, Massachusetts and offices in Naples, Florida; Bentonville, Arkansas; and American Fork, Utah.
They regularly provide new advice for their affiliates. Their objective is to keep finding new ways for vendors to reach out to customers so they can increase sales. More information about the company can be found at BoostSoftware.com and BoostAffiliates.com. Feel free to contact Sales Manager Pete Futchko: pfutchko(at)boostsoftware(dot)com