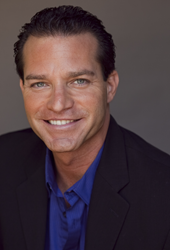 Corporations are able to test the Freedom Quit Smoking System on 10 employees who smoke. There's no financial commitment.
Los Angeles, CA (PRWEB) March 19, 2014
Business owners and human resource directors are being offered the opportunity to test a groundbreaking corporate wellness program. A smoking cessation kit for at-home use, the Freedom Quit Smoking System is a nicotine-free and all natural program that can help employees quit on their own schedule. Celebrating 10+ years of success in providing an innovative smoking cessation program, Freedom Laser Therapy is now offering selected corporations a risk-free trial to assist their employees with quitting smoking. 10 quit smoking kits are being offered to corporations with 100 or more employees at no charge– the offer is valued at $1,000.
Since its establishment in 2003, the Los Angeles-based quit smoking clinic has helped over 10,000 smokers overcome their nicotine addiction. Using a decade of experience and research in the clinic, Freedom has transformed its clinical procedure into the new home use Freedom Quit Smoking System to help change lives across the nation. The system features an innovative safe light therapy headset with audio-therapy to help relax users, an audio therapy CD to modify behavioral patterns, a FDA-regulated nicotine control spray to temporarily reduce nicotine cravings, proprietary supplements support the body's recovery from smoking, and additional motivational tools to support the smoker during the process.
Corporations are increasingly seeing the value of implementing an employee wellness program, exemplified by large Silicon Valley corporations like Google. As healthcare costs continue to rise and demand for work increases, it makes sense for companies to allocate resources toward a smart and efficient employee wellness program. Although corporate smoking cessation programs are more rare due to its lack of relevance to some employees, companies must not overlook the extent of negative impact smoking has on 1 out of 5 of their employees (based on data posted on February 14th by Center for Disease Control and Prevention's statistic of 18.1% of adult Americans being smokers). By implementing a company-wide smoking cessation program, the company stands to benefit tremendously from reduced healthcare and insurance costs, increased productivity, fewer sick days, improved corporate image, and strengthened employer-employee relationship.
Corporations selected for the corporate wellness program will be gifted 10 Freedom Quit Smoking Systems. Once the effectiveness and benefits of the quit smoking program are seen, companies will have the opportunity of offering the wellness program to all of their smoking employees.
In a third party conducted research study of the system, 70% of the subjects had stopped smoking. These participants were tracked 30 days following the program and had remained smoke-free. The new Freedom Quit Smoking System's unprecedented success and effectiveness can be attributed to many years of experience teaching thousands of smokers how to break-free from nicotine addiction.
Companies interested in improving their wellness program and learning more about the risk-free trial of the Freedom Quit Smoking System should contact Freedom Laser Therapy immediately before the introductory trial offer ends. It's challenging to create a successful employee wellness program, but getting started is the first step to a better, healthier, and smoke-free workplace.
About Freedom Laser Therapy
Freedom Laser Therapy Inc. is an established Los Angeles-based nicotine addiction clinic that has helped change the lives of thousands of smokers. After years of research and development, the company has launched the innovative Freedom Quit Smoking System —highlighted by its convenient at-home usage and requiring only 10 days to quit smoking—to help Americans across the country quit this deadly habit and promote healthier lifestyles. April 2014 marks the beginning of the Freedom Corporation Smoking Cessation program's nationwide launch.