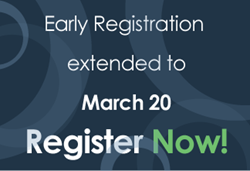 Conference Theme: Advancing Biomedical Devices
San Jose, California (PRWEB) March 20, 2014
On March 26, 2014, the Biomedical Engineering Society at San Jose State University will be hosting its Fifth Annual Bay Area Biomedical Device Conference. Invited Speakers from industry, academia and research institutions will be presenting and discussing recent developments and future trends in the various sectors of biomedical engineering. The theme for the fifth annual conference is "Advancing Biomedical Devices." Invited speakers will address areas of nanotechnology, novel biomedical devices, prosthetics/bionics, and the role of computer modeling in biomedical engineering. In two unique panel discussions, invited industry leaders will focus on the topics of Quality Systems and Opportunities for Biomedical Devices.
Conference Announcement Page 1 - Speakers
Conference Announcement Page 2 - Sponsors
The conference is intended for medical device professionals, engineers, managers, executives, marketing professionals, and students interested in broadening their knowledge of the current medical device market, from biomaterials and manufacturing to regulations and marketing.
Invited Speakers for this full day event include (in alphabetical order by last name)

Chad Abunassar, R&D Engineer, Abbott Vascular
Jimmy Caywood, Certified Prosthetist, Upper Prosthetic Specialist, Hanger Clinic
David Deamer, Ph.D., UC Santa Cruz
Aaron Fleischman, Ph.D., Department of Biomedical Engineering, The Cleveland Clinic
Spencer Greene, MS, Certified Prosthetist, Hanger Clinic
Michael Harrison M.D., Professor of Surgery, Pediatrics, and Obstetrics, Gynecology and Reproductive
Sciences, University of California, San Francisco

Vernon Kwan, MPT, Physical Therapist, Innovative Neurotronics
Vinod Labhasetwar, Ph.D., Department of Biomedical Engineering, Lerner Research Institute, The Cleveland Clinic
Joan McCabe, VP Global Quality & Regulatory, Creganna-Tactx Medical
Diego Rey, Ph.D., Founder and Chief Technology Officer, GeneWeave Biosciences, Inc.
Amy Belt, Vice President, Covidien Ventures
Keith Sardo, Certified Prosthetic Orthotist, Hanger Clinic
Tom Schreck, CEO, SinuSys Corporation
Jeff Semone, MPA, Sr. Director, Regulatory Affairs, Varian Medical Systems
Joseph Sly, Ph.D. Almaden Research Center, IBM
Kelly Townsend Jennings, Process Engineer Analyst, HeartFlow
Brad Vale, D.V.M., Ph.D., Vice President, Johnson & Johnson
Natalie Wisniewski, Ph.D., Founder and Principal, Medical Device Consultancy
Julian Nikolchev, Founder & CTO, Pivot Medical Inc.
Topics covered at the Conference will explore the various facets of the medical device industry, and will provide professionals an opportunity to learn about recent advancements in:
Nanotechnology
Personalized Medicine
MicroElectrochemical Systems
Novel Medical Devices
Prosthetics/Bionics
Computer Modeling
Quality Systems
FDA Regulatory Requirements
Clinical Diagnostics
Device Development
Two unique speaker panels will address areas of the biomedical industry that are important in taking an idea from conception to commercialization. One panel of invited speakers will address, "Quality Systems," while another panel of invited CEO's will discuss, "Opportunities for Biomedical Devices."
Corporate sponsors of this conference include:
Diamond Level Sponsor(s) - NUTEK Corporation
Platinum Level Sponsor(s) - Hanger Clinic, Intuitive Surgical, ISIS Services, SURPASS
Silver Level Sponsor(s) - APOMed Consultants, American Medical Systems, BMES, David Schnur Associates, Engineering in Medicine and Biology (EMB) Society - Santa Clara Chapter, Hantel Technologies, UCB-UCSF Master of Translational Medicine Program, Pulse Systems, Preclinical Consultation, TouchMark, Zeus Inc. California State University Program for Education and Research in Biotechnology (CSUPERB)
Co-sponsors include:

Bio2Device, MEPTEC, SEM, and NBMC
We thank our sponsors for their generous support.
For sponsorship opportunities please contact Guna Selvaduray, Ph.D., guna.selvaduray(at)sjsu(dot)edu.
Additional information about the conference, including registration information is available at:
http://www.BioMedConference.org
For other questions please email Praveen Rao, conferencevp(at)sjsubmes(dot)org.
About SJSU BMES:
The Biomedical Engineering Society at San Jose State University is dedicated to promoting the profession of biomedical engineering through the study, research, and discussion of current issues and technological
advances. The student chapter promotes professional and academic excellence to its members by supplementing academic knowledge acquired in the classroom with professional, community and social activities. For more information, visit our website: http://www.sjsubmes.org.