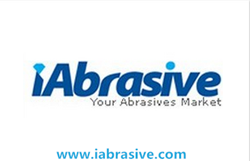 Zhengzhou, China (PRWEB) March 19, 2014
iAbrasive, the first fully integrated services platform that enables global manufacturers or distributors of abrasives and diamond tools to communicate at anytime and anywhere, presently shows they have returned from Shanghai International Hardware Show held on March 12nd, 2014. During the show, a speech has been made to discuss the problems about how to foster and raise the core competitiveness of domestic abrasives market.
"Enterprise's core competitiveness, generally referring to its decision-making power, can be cultivated through experience accumulated from a long-term development." indicated by Lei, the founder of iAbrasive.com. The following are the main points taken from the speech.
I Definition of Enterprise's Core Competitiveness
It refers to a company's unique power supporting itself to survive from the fierce market competition, which on the whole consists of four aspects: ability to seize opportunity and make right decisions; ability to try and innovate; ability to learn and forge ahead; ability to earn customers' trust.
II Approaches to Raise Enterprise's Core Competitiveness
> A Full Understanding of Self: company's competency can be fostered by continuously strengthening its advantages in a certain field, which means entrepreneurs should have a thorough understanding of itself.
> Technical Innovation: imitation leads to homogenization of products, as a result of which will hinder company's long-term development.
> Modern Management: that is, companies should make efforts on management with an intent to increase income and reduce expenditure.
> Cultivate Unique Corporate Culture: enterprise with excellent cultural connotation is able to undertake more social responsibilities, thus to gain the trust from customers.
Detailed information about the history, development, problems and trends of domestic abrasives industry, users are available at: http://www.iabrasive.com
About iAbrasive
Founded in 2012, and headquartered in Zhengzhou, China, iAbrasive has achieved dramatic growth in benefiting overseas abrasives buyers communicating with Chinese suppliers at anytime and anywhere. Positioning itself on the whole abrasives industry only, iAbrasive strives to be most professional abrasives trading platform and supply the best abrasives products for you. Supplying or purchasing information? Link here: http://www.iabrasive.com.