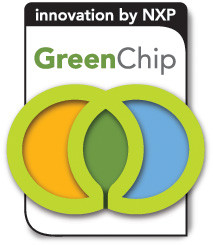 Eindhoven, The Netherlands, and Fort Worth, Texas (PRWEB) March 19, 2014
NXP Semiconductors (NASDAQ: NXPI) today introduced the GreenChip™ TEA1836 and TEA1892 platform that enables the design of ultra-small 45W adapters and power supplies for notebooks, ultra-light notebooks, set top boxes and other devices. With tight integration and limited number of external components, a smaller, lighter, and highly efficient 45W (adapter) power supply can be developed.
New energy regulations like those from the U.S. Department of Energy, Energy Star, and the European Code of Conduct have created the need for a new generation of power supply IC's with a feature set and smart power management modes that reflect the needs of more advanced systems like high efficient notebook adapters. The TEA1836 GreenChip, an AC/DC controller, and the TEA1892, a Synchronous Rectification controller, offer a more efficient power supply with lower standby power losses in the consumer, computing (peripherals), and communications commodity applications.
Combining both parts enables the design of a highly efficient, very small size adapter. The efficiency exceeds 93%, allowing the components inside to be well within thermal limits despite the small form factor. In addition, this adapter features a very low standby power while the output is still in full regulation at the intended output voltage.
"Energy efficiency continues as a focus for product developers as regulators worldwide place increasing importance on reducing energy consumption. GreenChip, with over a billion units shipped, has a long proven history of improving energy efficiency and reducing carbon emissions," said Marcel van Roosmalen, general manager, product line power solutions, NXP Semiconductors. "The combination of the TEA1836 and the TEA1892 enables very high efficiency and low standby power consumption in a form factor getting close to half the size of a candy bar. The increased power density allows integration of power adapters and battery charges into the wall plug itself."
Key Features of the TEA1836 + TEA1892 platform

Very high efficiency (>93%) enabling small size adapters.
Low standby power consumption (<30mW) while the output is still in full regulation.
The 45 W adapter has a casing temperature under full load conditions below 55 ⁰C
Availability
The TEA1836 is in full mass production, the TEA1892 is available for sampling now.
Links

NXP at Applied Power Electronics Conference and Exposition (APEC), Booth #813
From March 16-20, 2014 at the APEC Conference in Fort Worth, Texas, NXP will demonstrate the latest GreenChip power and lighting innovations that enable a smarter approach to energy efficiency. Additionally the latest and smallest Flyback power controller and also new Synchronous Rectification solutions will be showcased along with NXP's new wireless charging solutions and tunable white solutions.
APEC is now considered to be the leading conference for practicing power electronics professionals. The APEC program addresses a broad range of topics in the use, design, manufacture and marketing of all kinds of power electronics equipment.
About NXP Semiconductors
NXP Semiconductors N.V. (NASDAQ: NXPI) creates solutions that enable secure connections for a smarter world. Building on its expertise in High Performance Mixed Signal electronics, NXP is driving innovation in the automotive, identification and mobile industries, and in application areas including wireless infrastructure, lighting, healthcare, industrial, consumer tech and computing. NXP has operations in more than 25 countries, and posted revenue of $4.82 billion in 2013. Find out more at http://www.nxp.com.
Forward-looking Statements
This document includes forward-looking statements which include statements regarding NXP's business strategy, financial condition, results of operations and market data, as well as other statements that are not historical facts. By their nature, forward-looking statements are subject to numerous factors, risks and uncertainties that could cause actual outcomes and results to be materially different from those projected. Readers are cautioned not to place undue reliance on these forward-looking statements. Except for any ongoing obligation to disclose material information as required by the United States federal securities laws, NXP does not have any intention or obligation to publicly update or revise any forward-looking statements after NXP distributes this document, whether to reflect any future events or circumstances or otherwise. For a discussion of potential risks and uncertainties, please refer to the risk factors listed in NXP's SEC filings. Copies of NXP's SEC filings are available from the SEC website, http://www.sec.gov.