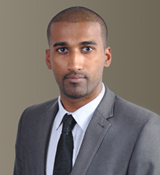 It has been a long hard slog lasting over 7 years for Mr Gohil to reach this point, having had to deal with this matter whilst incarcerated and without legal representation until early 2012.
London, UK (PRWEB UK) 19 March 2014
*Gohil v Gohil (2014) EWCA Civ 274 (13 March 2014)- In the Court of Appeal (Civil Division)- On Appeal from the High Court Family Division- FD02D03678
Legal 500 recommended law firm, Duncan Lewis Solicitors, have succeeded in an appeal in the case of Gohil v Gohil whereby the Appellant (the husband) was seeking to overturn the High Court's decision to allow the Respondent's (the wife) application to set aside a Consent Order concluding their financial remedy proceedings in 2004.* Consequently the granting of the appeal set aside the judge's initial order and was replaced with an order dismissing the wife's application, bringing an end to proceedings first brought by the wife in 2006.*
The case concerned Mrs Varsha Bhadresh Gohil, the ex-wife of a former solicitor who as stated in the case judgement was allegedly convicted of money laundering and conspiracy to defraud in 2010 and sentenced to ten years imprisonment (subject to an ongoing criminal appeal).* Mrs Gohil sought to have the financial settlement agreed during her divorce proceedings in 2004 to be set aside. This settlement granted her a lump sum of £270,000 but she believed her former husband, Mr Gohil, had allegedly hidden and failed to disclose a large portion of his assets.*
Mrs Gohil sought to set aside a consent order within financial remedy proceedings on the basis of material non-disclosure. Allegedly, at the time the consent order was agreed in 2004 Mrs Gohil maintained that Mr Gohil had not provided full and frank disclosure. In 2010 Mr Gohil was subsequently convicted of money laundering offences and sentenced to ten years imprisonment (Southwark Crown Court: T20087305 and T20087584). The offences related to activities allegedly conducted by Mr Gohil post 2005.*
Moylan J considered the law in relation to the setting aside of financial consent orders and directed in September 2012 that the Consent Order of 2004 should be set aside and financial proceedings be started afresh.*
Allegedly, Mr Gohil appealed to the Court of Appeal on the basis that Moylan J had incorrectly applied the law and procedure set down to determine such applications.*
The Court of Appeal allowed the appeal. The Court of Appeal re-iterated that the correct tests to be applied in setting aside an Order were as detailed in the case of Livesey v Jenkins UKHL 3 (13 December 1984), whereby the Court must first determine whether there has been material non-disclosure and secondly, if so, determining whether the original order should be set aside. The Court of Appeal clearly stated that it was not open to the Judge to simply set aside an order on the sole basis that fresh evidence existed without that evidence having first been tested by the Court. The Court of Appeal also made observations in relation to the linked confiscation proceedings and further details are contained within the Judgement itself.*
Duncan Lewis Harrow Family and Child Care Department Solicitor Idnan Deen commented on the case;
"The Court of Appeal has made it clear in it's judgement that however much sympathy the Court may have for an aggrieved party, a wife in this case, the principles laid down in the law must be adhered to absolutely. It has been a long hard slog lasting over 7 years for Mr Gohil to reach this point, having had to deal with this matter whilst incarcerated and without legal representation until early 2012."
The Respondent has sought leave to appeal to the Supreme Court and a determination from the Court of Appeal is imminent.*
Mr James Turner QC and Mr George Gordon were instructed by Idnan Deen of Duncan Lewis Solicitors for the Appellant, Mr Bhadresh Gohil.
Mr Christopher Wagstaffe QC and Ms Nicola Fox of 1 Kings Bench Walk (instructed by Hodge Jones & Allen) for the Respondent.
About Duncan Lewis
Duncan Lewis, established in 1998, is the largest civil legal aid practice in the UK and one of the country's fastest growing firms of solicitors, serving both corporate entities and private individuals from offices across London and throughout the UK. A recommended leading law firm by Law Society Lexcel, Legal 500; Duncan Lewis employs over 500 members of staff and was the first law firm to achieve the Investors in People Gold Quality Standard Mark in 2009. Representing over 25,000 clients per year, the company has an excellent reputation in the Administrative Court, High Court and Court of Appeal in the Immigration, Public law and Family/Child Care jurisdictions.
Established areas of law are: business immigration, child care, civil liberties, clinical negligence, community care, crime and fraud, dispute resolution, debt and insolvency, employment, family and divorce, housing, asylum and immigration, litigation, mental health, personal injury, prison law, professional negligence, public law and administrative law, regulatory matters and welfare benefits.