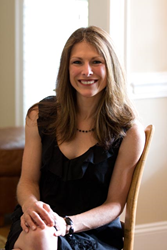 With a little perserverance anything is possible.
Charlotte, NC (PRWEB) March 23, 2014
Melissa Perry Moraja, Award-Winning Children's Author and Founder of Melissa Productions, is excited to be part of Antioch Elementary School's March Madness Reading Tournament where she donated her children's fantasy books as prize incentives and will be holding two children's author assemblies on March 25th.
"When they asked me to be speak to the students about how I became an author and illustrator, I was overwhelmed with excitement!" shared Melissa. "My story is unique and unplanned. And it gives kids hope that with a little perseverance anything is possible. Each and every one of us can create and change our career anytime we chose with a little planning."
Through fun, interactive games and a high-energy, entertaining presentation, Melissa will be sharing her story with over 800 students and staff on how she became an author and came up with her ideas. Then on March 31st, the school will announce the top readers for each class and top classes that read the most minutes, each being awarded one of Melissa's children's fantasy books.
At the event, Melissa will also be announcing the release of her fifth Wunderkind Family children's chapter book, Josh and the Gumshoe News Crew 'The Super Secret'. The Wunderkind Family children's book series is a collection of humorous, modern-fantasy stories, each told by one of the four whimsical Wunderkind sibling characters, about what it's like growing up as a kid with extraordinary abilities in an unusual, yet charming family in the small town of Boring Brook. (Target age: 6 – 12 years old).
About Antioch Elementary School's March Madness Reading Tournament
Antioch's 4th annual March Madness Reading Tournament goes from March 1st-26th, encouraging students to read. The school-wide reading goal is 600,000 minutes. At the end of the tournament, the class with the highest reading minutes in each grade will have a "Pop Open A Good Book" party with popcorn and a class "Read-In." In addition. If the school total is 600,000 or more, then they will score a free skate party for the entire school. Additional prizes includes: autographed copies of Melissa Perry Moraja's children's books, engraved basketball trophy, and engraved plaque with winning class teacher's name on it. http://antioch.ucps.k12.nc.us
About Melissa Productions, Inc.:
Melissa Perry Moraja is an entrepreneurial mom, a multifaceted business woman and a creative producer, authoring and illustrating numerous children's stories and self-help books. Founded in 2009, Melissa Production's mission is to offer humorous, inspirational products and services that promote self-awareness, creative learning, and leadership with the family in mind.With popular story book characters like Splatter, she speaks to children's hearts through color and parents thoughts by providing educational stories. For more information, please visit http://www.melissaproductions.com.
Contact:
Melissa Perry Moraja
Founder and CEO, Melissa Productions, Inc.
704-246-7304
http://www.melissaproductions.com