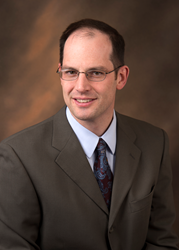 Mechanicsburg, PA (PRWEB) March 19, 2014
Modjeski and Masters today announced that it has appointed Dr. Thomas Murphy to the position of Vice President and Chief Technical Officer. As the firm's newest principal and with nearly two decades of engineering experience, Dr. Murphy will continue to provide invaluable technical and managerial leadership to his colleagues for many of the firm's complex and long span design projects. He formerly served as Senior Associate and Structural Project Manager.
"It is a great honor to have the opportunity to work with such talented colleagues both within Modjeski and Masters, and with our clients," said Murphy. "I am looking forward to continued collaboration with a truly outstanding group of individuals as we solve our client's challenges with enthusiasm and imagination."
Dr. Murphy joined Modjeski and Masters in 2000 and continues to be involved in all stages of the bridge design process. He has played instrumental roles in key projects including the superstructure design of the I-74 Arch Bridges across the Mississippi River between Iowa and Illinois, the design of the Pennsylvania Turnpike's replacement for the Hawk Falls Bridge and he led the development of the AASHTO LRDF Guide Specifications for the Design of Pedestrian Bridges.
"Tom is truly one of the industry's brightest and most talented engineers," said Dr. John Kulicki, Chairman Emeritus and Senior Technical Adviser at Modjeski and Masters. "His dedication and expertise on all stages of the bridge design process has made him an invaluable member of the M&M team."
Tom earned a B.S. of Civil Engineering, M.S. of Civil Engineering and a Ph.D. of Civil Engineering from the University of Michigan. He is a Licensed Professional or Structural Engineer in 10 states.
About Modjeski and Masters
Modjeski and Masters is one of the world's leading bridge engineering firms, with a reputation for technical excellence and innovation that goes beyond current standards. Established over 120 years ago, the firm has been responsible for the design and maintenance of some of our nation's most recognizable structures. Services include fixed and movable bridge design, inspection and rehabilitation, and all facets of lifecycle maintenance, research and code development. For more information, including in-depth videos of Modjeski and Masters at work, please visit http://www.modjeski.com.