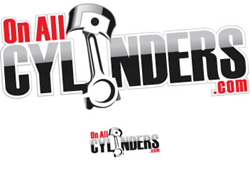 Tallmadge, OH (PRWEB) March 20, 2014
Back by popular demand, Muscle Car Match-Ups is back again on Summit Racing Equipment's blog, OnAllCylinders. This hot-rodded version of the NCAA basketball tournament places 16 muscle cars in a NCAA-style bracket to determine the top muscle car—and muscle can fans will determine the winner!
To make things even more interesting, The Muscle Car Match-Up tournament is divided into four regions. Automotive enthusiast web sites BangShift.com and Power AutoMedia, OnAllCylinders, and fans of Summit Racing Equipment have chosen four cars each to complete the 16-car field.
There are three easy ways to vote:

Voting for the first round of Muscle Car Match-Up is happening right now—visit OnAllCylinders for more information and to follow all of the exciting action.
Summit Racing Equipment
SummitRacing.com
1-800-230-3030