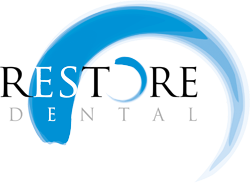 The Restore Dental team brings years of experience to our ultra-modern office. With advanced tools and technology and an emphasis on both family and cosmetic dentistry, we will partner with you to provide the smile of your dreams.
Bentonville, AR (PRWEB) March 19, 2014
Restore Dental is using CEREC® technology at its Bentonville, Arkansas office. They are Bentonville's local CEREC® dentist for single-visit tooth restorations. This eliminates the need to go back to the dentist for a second time, and the cost of the restoration is much more affordable to their patients.
CEREC® is a technology for restoring damaged teeth, and this restoration can be completed in a single visit to the doctor's office. It makes teeth stronger and more beautiful -- all while keeping them looking natural. The restoration is metal-free and the high-grade ceramic material is compatible with the natural tissue found in the mouth.
The procedure begins with the doctor applying a thin layer of reflective powder onto the tooth and will use a special 3D imaging camera to take a photo. Using CEREC®'s proprietary software, the restoration will be designed according to the tooth's appropriate form and function. Then, CEREC® will use a diamond burs to create a restoration out of a piece of ceramic. Finally, the ceramic restoration is bonded to the tooth using state-of-the-art adhesive dentistry.
CEREC® has many advantages over traditional crown technology. CEREC® crowns only take one visit to the dentist to make. They also save time and comfort because a temporary crown is not needed. CEREC® crowns are also as close to natural as it gets with a beautiful, functional crown that closely matches the composition of a real tooth. The strong ceramic structure is made to last for years and the material is more durable that white composite fillings.
Learn all about Restore Dental's CEREC® process by visiting http://www.restoredentalbentonville.com/cerec. Call 479-259-9060 to schedule an appointment or ask for more information about Restore Dental's preventive dentistry and dental care options.
About the company:
Dentist Dr. Lindsay English and the Restore Dental team work tirelessly to ensure all dental needs are met. They aim to be the leading culture that provides affordable, modern, one-visit dentistry. Taking care of the customer is not a cliché at Restore Dental. It is about being customer driven, engaging to find out what they want, and helping to reach their goals. The same is true for Restore's dentists, team members, and vendor partners. At Restore Dental, their goal is to deliver the best dental treatments possible. They want you to experience the benefits of a healthier mouth and a healthier smile. Contact their office, located in Bentonville, AR, to schedule a complementary consultation today.