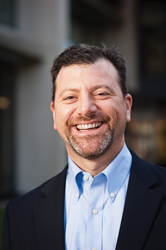 We are delighted to welcome GreyCastle Security to become a part of the RedHanded Alliance as a Channel Partner
Pittsburgh, PA. and Troy, NY (PRWEB) March 20, 2014
Malcovery®Security, the leader in delivering actionable threat intelligence that can be applied to neutralize email-based malicious threats, today announced that GreyCastle Security has become a part of Malcovery's 'RedHanded Alliance,' the Malcovery program that aligns its Business, Technology and Channel Partners.
As a part of the alliance, Malcovery's patented enterprise security threat intelligence solutions will now be offered as a part of GreyCastle Security's enterprise security services and partner security technologies.
"We are delighted to welcome GreyCastle Security to become a part of the RedHanded Alliance as a Channel Partner and look forward to delivering unique value with their complementary security services to our joint customers through our relationship" said Greg Coticchia, President and CEO of Malcovery Security.
GreyCastle Security becomes Malcovery's eighth channel partner as a part of its RedHanded Alliance in its first year if business, alongside Virtual Armor, Bishop Technologies, PPM Associates, GuardSight, Re-Soft International, CORE Support LLC, and NuTech.
Malcovery was launched in early 2013 as a result of an exclusive, worldwide license from the University of Alabama at Birmingham (UAB), and based on research in cyber forensics conducted at the Center for Information Assurance and Joint Forensics Research (CIA|JFR) at UAB, Malcovery has quickly gained commercial success with many Fortune 500 enterprise customers such as eBay, Facebook, IBM, Citi, LinkedIn, Assurant, and Visa. Malcovery recently published a white paper entitled, "Email-based Threat Intelligence" about its patented approach to combatting phishing, spam and malware; it can be downloaded at http://info.malcovery.com/catch-a-phish
"GreyCastle Security is comprised exclusively of former CISOs, ISOs, security specialists and operators who have all answered to audit committees, CEOs and boards," said Mike Stamas, co-founder of GreyCastle Security. "We are comprised exclusively of individuals who have spent their careers procuring the types of services that GreyCastle Security offers - we bring a client perspective to everything we do."
About GreyCastle Security
GreyCastle Security is an information security consulting firm, focusing on risk management, awareness and operational security. GreyCastle Security was established because a need existed for an information security consulting firm truly focused on managing risks in people, process and technology. GreyCastle Security is dedicated to helping organizations reach security equilibrium - a place where their clients' risks, resources and budgets are in balance. GreyCastle Security is a team of security operators, specialists and strategists that specialize in helping businesses assess, remediate and manage information security risks.
GreyCastle Security is located in Troy, NY. For more information, please visit http://www.greycastlesecurity.com.
About Malcovery® Security
Malcovery Security is the leading provider of actionable cyber security intelligence and forensic analysis about email-based threats (phishing, spam and malware) that identifies, prioritizes and targets cybercriminal activities and provides effective countermeasures.
Delivered as a suite of subscription services, the company's patented and patent-pending technology provides the ability to identify the root sources of cybercrime attacks (servers, perpetrators, locations, etc.), delivering rich actionable intelligence information about cross-brand attacks and targeted attacks, as well as advanced notification of emerging email-based threats.
Unlike services that serve only as a reactive response to these attacks today—services that simply address the symptoms but cannot provide the intelligence to actually stop the cybercriminal and their activities—Malcovery Security's solutions provide the unique intelligence required to respond effectively to attacks on customers' brands, to disrupt email-based threats on an organization.
Malcovery Security has offices in Pittsburgh, PA and Birmingham, AL. For more information, please visit http://www.malcovery.com or connect with Malcovery on Facebook (facebook.com/malcovery), Twitter (@malcovery), and LinkedIn (http://www.linkedin.com/company/malcovery-security).
Editor's Note: Malcovery® is a registered trademark. 'Identify the Source. Stop the Threat.' TM is a trademark of Malcovery Security, LLC. All other trademarks mentioned herein are the protected properties of their respective owners.