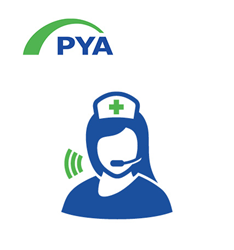 This white paper explains the scope of CCM services, details the required qualifications to provide them, and presents CMS' preliminary billing rules in an easy-to-follow Q&A format.
Knoxville, TN (PRWEB) March 31, 2014
PYA released a white paper on the opportunities presented by and requirements for Medicare reimbursement for chronic care management beginning in 2015.
The Centers for Medicare and Medicaid Services' (CMS) decision to pay for chronic care management services starting next year is a game-changer. Because CMS does not pay for these services now, physicians cannot cover the costs to provide them. Thus, care management services – proven to improve outcomes and reduce costs – are not available to Medicare beneficiaries.
Beginning January 1, 2015, CMS will pay physicians a monthly fee to manage the overall care provided to Medicare beneficiaries with chronic conditions. CMS now has detailed the billing rules, scope of services, and proposed standards for chronic care management, or CCM. Providers should now be developing their plans to deliver these services.
In particular, physicians who are participating or contemplating participation in the Medicare Shared Savings Program (MSSP) now can get paid for the services that reduce patients' total cost of care. Physicians then receive a greater share of Medicare savings.
PYA's latest whitepaper - Countdown to Chronic Care Management: New Medicare Payment Starts in 2015—Will You Be Ready? - is a "how to" manual for physicians wanting to provide and be paid for CCM starting in 2015. As PYA Principal Martie Ross explains, "This white paper explains the scope of CCM services, details the required qualifications to provide them, and presents CMS' preliminary billing rules in an easy-to-follow Q&A format."
According to the white paper, "A well-designed and well-run CCM program can generate significant revenue, especially once commercial payers follow CMS' lead and pay for CCM services. Additionally, for providers participating in shared savings arrangements, a CCM program is a structured strategy to reduce the total cost of care for specific patient populations by preventing high-cost, acute-care episodes."
For more information about the white paper or CCM program development, contact Martie Ross or Denise Hall at PYA, (800) 270-9629.
---
About PYA - Ranked by "Modern Healthcare" as the nation's 10th largest privately held healthcare consulting firm, PYA has 30+ years experience providing audit, accounting, coding, compliance, strategic planning, mergers & acquisitions, and valuation services serving clients in 48 states from offices in Atlanta, Kansas City, Knoxville, Nashville, and Tampa Bay. PYA and its affiliate companies - Realty Trust Group, PYA Waltman Capital, Healthcare Horizons Consulting Group, and PYA Analytics - have more than 270 employees. http://www.pyapc.com