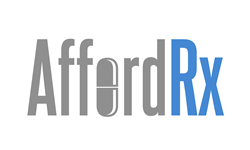 Margate, NJ (PRWEB) March 19, 2014
Atherosclerosis is a scary-sounding word that refers to a common condition that, if left untreated, can lead to life-threatening problems. High cholesterol can lead to a significant increase blood pressure while making it uncomfortable for patients to exercise—a vital component of treating this condition. Because cardiovascular health is so important to patients, AffordRx is offering discounts of 10% to 75% on medications such as Lovaza, statin drugs, and others that can lower high triglyceride levels. AffordRx knows that helping patients afford their medications will save lives.
AffordRx offers this free Lovaza coupon to patients who do not currently have health insurance coverage and to anyone whose insurance does not cover all their needed prescriptions. A lack of ability to pay is the number one reason cited by patients who do not comply with their doctor's instructions for taking their prescription. Inability to pay for vital prescription drugs like statins or Lovaza can lead to an exacerbation of symptoms that can be irreversible if left unaddressed. Atherosclerosis can cause permanent damage to legs and feet and can block arteries, causing extreme hypertension. This can lead to blindness, heart attack, stroke, or premature death. Affordable statins, beta-blockers, or Lovaza can make all the difference to people who suffer from this condition.
Patients who wish to obtain their free Lovaza discount card should do so at AffordRx.com. Cards can be sent to patients via postal mail, or can be printed on a home printer for immediate use. Prescription discount cards from AffordRx are free for all patients regardless of existing insurance coverage. They are accepted at thousands of chain and local pharmacies nationwide for discounts of 10% to 75% on prescribed medications. Discount cards may be used as often as needed, and the cards do not expire. There's no reason to do without prescription medications when discount cards can make them affordable.