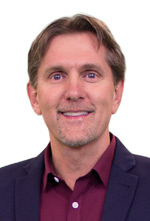 Craig's insight and experience will be indispensable
Colorado Springs, CO (PRWEB) March 20, 2014
Cherwell Software™, a driving force in IT service management software and the youngest company on the Gartner Magic Quadrant for IT Service Support Tools, announced today that Craig E. Harper has been appointed to the Cherwell Software board of directors. Harper is the former vice president of sales and services at ServiceNow and a former vice president at BMC, one of the ten largest software companies in the world.
"I have admired Cherwell Software for a long time. Cherwell Software is the most competitive pure play service management company that's solely focused and committed to the marketplace. The combination of Cherwell Software's industry expertise and unique customer-centric culture sets the company apart," said Harper. "Cherwell's ITSM technology platform is powerful, and their commitment to affordability, ease of deployment, configurability, and simple pricing model are compelling. The company has tremendous potential, and I'm sure we'll continue to accelerate our growth and claim even more market share very quickly."
Vance Brown, CEO of Cherwell Software said, "We're very happy to have Craig Harper on our board. His experience and insight will be indispensable in the next stage of our company's growth. We are experiencing hyper-growth and have a strong financial position, and we're positioned to do even better in 2014. We believe we will be the leader of this industry. This is an exciting time to be part of Cherwell Software."
Harper most recently was the vice president of worldwide sales and services at ServiceMesh, provider of Agility Platform™ for hybrid cloud management. Prior to joining ServiceMesh in 2012, Harper was the vice president of sales and services at ServiceNow, helping the company grow SaaS revenue from $18M to $200M between 2009 and 2012. Harper is also a fourteen-year veteran of BMC software, working his way up the ranks from account manager to vice president of worldwide sales between 1995 and 2009.
About Cherwell Software
Cherwell Software builds Cherwell Service Management® (CSM) — the award-winning IT service management (ITSM) software — as well as extraordinary customer relationships. Recognized by major analyst firms, CSM is an affordable, easy-to-use, and flexible ITSM platform you'll never outgrow.
Founded by some of the industry's most notable leaders, Cherwell Software began with simple goals: to make help desk software we'd want to use and to do business honestly, putting customers first. Cherwell Software is one of the fastest growing IT service management software providers through its corporate headquarters in Colorado Springs, CO, U.S.A.; EMEA headquarters in Royal Wootton Bassett, U.K.; and a global network of expert partners.
To request a demo of Cherwell Service Management, visit here.