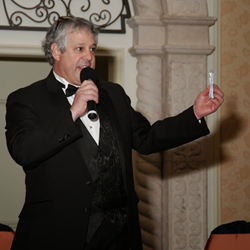 Atlanta, GA (PRWEB) March 21, 2014
The Walter Glenn Collection features Frankart, Eames, Hagenauer, Art Deco, Art Glass, Modern Art, Sculpture, and Pottery. Baitcher, et. al. were able to auction a number of pieces from this collection at record setting prices. Sales of Oriental art from the collection also fetched considerable sums from attendees. For information on the 700-lot collection, please click here to visit the Live Auctioneers website.
Baitcher's next appearance on the Atlanta auction circuit will be pro-bono work with Peachtree Presbyterian Preschool at an event titled, "Springtime in the City" which is slated to raise money for special needs children. The event will take place on Friday, March 28, 2014 at The Foundry at Puritan Mill.
About Allan Baitcher:
Allan Baitcher is a world record breaking auctioneer. Baitcher is recognized as one of the leading antique and personal property appraisers and auctioneers in the United States. From high-end cars, to multi million dollar necklaces, to President Eisenhower's private paneled room, Allan has sold it all.Considered perhaps the most knowledgeable appraiser in the United States as well as one of the country's foremost auctioneers, Allan currently travels throughout the world as a professional appraiser for private individuals, museums, and collections. His private client list reads like a who's who in the art, collectables, and museum world. In addition, film celebrities, national sports figures, recording industry stars, and many others utilize his expertise and heed his advice in their high-end acquisitions and sales.