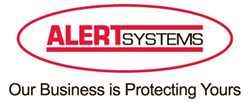 This means that, although out of town areas will unfortunately be less protected, residents and business owners in the centre can rely on the extra safety and security that CCTV cameras provide
(PRWEB UK) 19 March 2014
As reported in the article 'Fakenham CCTV system to be saved in part' published in Lynn News on March 16th 2014, Fakenham Town Council is currently in the final stages of negotiation for a new deal that would see them take over the running of the town's CCTV security system from North Norfolk District Council. This is after threats to scrap the security system entirely in a bid to save money, but under the new deal only ten of the total sixteen cameras will be turned off. The remaining cameras will monitor the town centre, and will reportedly still cost around £8,000 out of the town councils element of the council tax.
Fakenham mayor, Adrian Vertigan, said: "I feel it's a way of keeping the town safe and of people feeling safe. We want retailers to come into the town and we want people to feel safe in the evenings. If the cameras are there it gives an added security. It is also about helping the police to have what they need to gather evidence and get convictions."
Business security specialists, AlertSystems, have commented on these new plans to keep a portion of the CCTV security system. A spokesperson for the company said:
"Despite the disappointing decision to scrap many of the cameras currently operating in Fakenham, the news that six of the cameras situated in the town centre are to be kept and maintained by Fakenham Town Council is fantastic. This means that, although out of town areas will unfortunately be less protected, residents and business owners in the centre can rely on the extra safety and security that CCTV cameras provide. With security systems like this in place, crime rates are known to decrease and areas become much better and safer places to live in the process."
AlertSystems manage and maintain over 5000 security installations throughout the UK and are specialists in providing business security solutions. Offering professional service and a complete range of security services such as monitored alarm systems, Automatic Number Plate Recognition and Avigilon CCTV security systems. AlertSystems offers effective and reliable solutions to security problems.