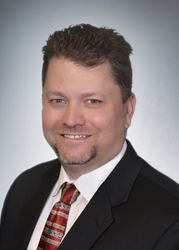 Atlanta, Georgia (PRWEB) March 20, 2014
Habif, Arogeti & Wynne, LLP (HA&W), the largest Georgia-headquartered tax, accounting and business consulting firm, announced today that Dan Murphy has been named a partner within the Firm.
Murphy is an expert in real estate taxation with more than 14 years serving clients in the industry. Every day he works with real estate companies to enable the effective use of tax strategies to reduce and manage tax liabilities to help his clients make more money and keep more of it.
Murphy consults with clients in the areas of rental real estate taxation, construction contractor taxation, complex partnership taxation and Section 1031. Additionally, Murphy is leading the charge to grow and expand the number of construction clients within the Firm.
Due to his deep real estate industry knowledge, Murphy is able to quickly understand and analyze his clients' businesses and needs in order to ensure that no planning or tax saving opportunities are missed.
"Dan's dedication to the success of HA&W's real estate group is evident through the various roles he holds and the new business he's generated over the years," said Richard Kopelman, CEO and managing partner of HA&W. "Real estate clients trust him because of his expertise in working with companies in their industry, and the value he brings to his clients by uncovering lucrative tax planning opportunities is undeniable."
Murphy earned his Bachelor of Business Administration in Accountancy and Master of Accountancy degrees from the University of Georgia.
Murphy can be reached at dan(dot)murphy(at)hawcpa(dot)com or 770-353-2880.
About Habif, Arogeti & Wynne, LLP:
Today, the pace at which work gets done is faster than ever before, and when companies manage that pace by surrounding themselves with the right people, sustainable success happens. That's why the Southeast's most recognizable businesses continue to select Habif, Arogeti &Wynne, LLP as their accounting, audit, tax, and consulting firm of choice. Companies looking to increase profitability, streamline processes that improve financial reporting, and reduce the time associated with audits, tax planning and compliance choose HA&W. Quicker answers, avoiding unforeseen pitfalls, becoming a better business for the long-run; these are just a few of the benefits clients routinely experience when working with HA&W. Starting up, growing or getting ready to transition? Operating locally, nationally or globally? HA&W gets you where you want to be. Be Successful.
Reach out to HA&W at http://www.hawcpa.com.