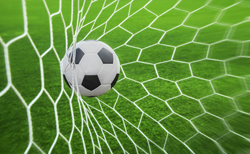 GetUWired's "Beginners' Guide to Infusionsoft: How to Choose Goals" educates users on the proper goal selection process in Infusionsoft.
(PRWEB) March 25, 2014
Internet marketing powerhouse GetUWired recently released the third installment of its "Beginners' Guide to Infusionsoft" series, "Beginners' Guide to Infusionsoft: How to Choose Goals." This article is available on the GetUWired blog at http://www.getuwired.us/Small-Business-Web-Marketing/.
This installment of GetUWired's Infusionsoft guide is meant to educate Infusionsoft users on how to properly choose goals for their email marketing campaigns within Infusionsoft's Campaign Builder.
How to Add Goals to an Infusionsoft Campaign
When building campaigns in Infusionsoft, the user's first question will be, "How do I get people into my campaign?" There are several different ways to get new leads or customers into campaigns, such as filling out a form, clicking a link or downloading a file.
Whatever goal is chosen, contacts much accomplish it before they go any further. A goal is like a brick wall – to get to the next step, contacts have to get through the goal. Each campaign must start with a goal, and there can be additional goals further into the campaign.
Goal options:

Sign Up for Newsletter
Register for Event
Attend an Event
Request Information
Download a File
Indicate Interest
Purchase Online
Request a Meeting
Attend a Meeting
Call
Participate in Facebook Promo
Accept Twitter Offer
Other
Perfecting goal settings
Goal settings allow users to further specify the action to be accomplished with the goal. Goal setting options include:
Contact options

Submits a web form
Submits a landing page form
Clicks a link
Purchases a product
User options

Submits an internal form
Completes a task
Moves an opportunity
Applies a note
Applies a tag
Integration options

GrowSocial form is submitted
Twitter lead gen card is submitted
API call is made
After you choose the goal icon and drag it into your campaign, click on the little icon at the bottom left corner of the main goal icon to choose exactly what that goal is going to accomplish.
For example, the main goal could be "Indicate Interest" and the goal setting (the small icon) could be "submits a web form." The main goal is a broader term and the smaller icon is a more distinct description of exactly what the contact will be doing.
Need Infusionsoft support?
GetUWired provides both Infusionsoft support and Infusionsoft training that can help users get the most out of their Infusionsoft software. For more information, call 877-236-9094 or visit http://www.GetUWired.us today!