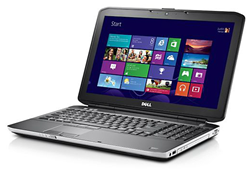 Las Vegas , Nevada (PRWEB) March 21, 2014
Capri Camera has announced that they have increased the product options and added new items to the line of electronics the company carries. The company has found considerable success since opening its online store in 2012 and has since climbed the ranks to become one of the top online retailers for electronics online. By offering an extended line of products, Capri Camera can now give customers a wider variety of items at competitive prices. To best organize the new items, they have launched capelectronicshop.com
Capri Camera has been getting consumer electronics into the hands of online consumers for over two years. The goal of the owner, Mel Nickel, was to offer consumers who were on the hunt for the best electronics wholesale prices in order to better serve customers who would often search for quality electronics at good prices and come up short. The company has taken strategic steps over the years by adding select products to its inventory. By choosing which items to offer to its customers, Capri Camera has been able to carve out a niche for itself by being a selective retailer of online electronics. The new website, CapElectronicShop.com, allows users to find the best in Lenovo laptops and notebooks, Epson printers, and HP security docking stations plus other top names in the business.
The expanded line of products at Cap Electronics is a gesture of dedication to Capri Camera's customer base. The website is also organized in a way that makes it easy for customers to find the products they are looking for, compare prices, and make a purchase. With a selection of 200,000 products to choose from in the Capri Camera directory, customers are bound to find what they are looking for at the price they want it for.
For more information on Capri Camera and the view the extended line of products, go to http://www.capelectronicshop.com.
About Capri Camera
Capri Camera's core philosophy is to remain a specialized, customer-centered company. With more than 2,000 products in inventory ready for shipping, customers have access to the most trusted brands in the imaging and fashion accessory industry. By purchasing products directly from key manufacturers, Capri Camera is able to promptly deliver superior photography and optical equipment and fine jewelry to the consumer at exceptional prices.