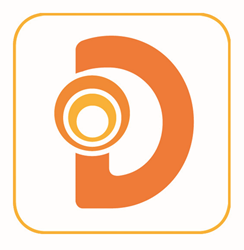 Being a Go Code Colorado mentor is a great opportunity to further that mission in our own backyard. - Kelby Zorgdrager
Boulder, Colorado (PRWEB) March 20, 2014
DevelopIntelligence, a leading provider of developer training in open source programming languages, announces its partnership with Go Code Colorado as a Community-level sponsor and team mentor.
Go Code Colorado is a software coding challenge, championed by the Colorado Secretary of State's Business Intelligence Center and supported by the Governor's Office, the Statewide Internet Portal Authority, the Governor's Office of Information Technology, and the Office of Economic Development and International Trade, in which developers and entrepreneurs come together in competition to build apps intended to solve business problems and grow the state's economy.
A longtime sponsor of a variety of Colorado software clubs and users groups, DevelopIntelligence is embedded in the Colorado coding community. Kelby Zorgdrager, founder and CEO of DevelopIntelligence, will serve as a mentor at the Go Code Colorado event on April 5, 2014, and provide a training opportunity for final winning team following the conclusion of the challenge. "Our team is passionate about instilling knowledge and help others grow as programmers," says Zorgdrager. "Being a Go Code Colorado mentor is a great opportunity to further that mission in our own backyard."
DevelopIntelligence specializes in helping companies achieve strategic technical goals by identifying and unifying the learning needs across HR, L&D, R&D, and internal IT organizations. Courses currently offered by DevelopIntelligence include multiple options in Java, Scala, server administration, HTML5, CSS, Ruby, OOAD, Hadoop, software architecture, C++, and more.
About DevelopIntelligence
Founded in 2003, DevelopIntelligence provides customized, relevant software development training solutions to organizations and teams worldwide. Committed to excellence, DevelopIntelligence personalizes its services to meet a client's needs. DevelopIntelligence instructors are highly qualified, personable and teach over 150 difference courses on today's in-demand software – from Java to Open Source, web development to software engineering.