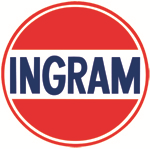 Nashville, TN (PRWEB) March 19, 2014
Today, Ingram Barge Company announced its participation in the new Barge Freight component of the SmartWay Transport Partnership, a public-private partnership between the U.S. Government's Environmental Protection Agency (EPA) and the country's leading private industry freight carriers and freight users aimed at reducing carbon, oxides of nitrogen and particulate matter emissions. Ingram has been involved with the EPA in helping to develop, test and pilot the tool since 2010 and Ingram hopes that others will follow its lead in committing to improve efficiency and reduce pollution.
SmartWay, currently composed of over 3000 truck and rail carriers and the shippers that hire them, is adding a new Barge Freight component this year. The SmartWay Program aims to reduce emissions in order to help companies use less fuel, leading to cost and environmental savings. The new Barge Freight component of SmartWay will help shippers to more completely determine the carbon produced by their freight supply chains, and to see the clear environmental benefits of moving freight via barge transport.
Today, SmartWay acknowledged and thanked the sustained efforts of Ingram Barge Company. Ingram has focused on fuel efficiency improvements for over a decade, and Ingram's membership in the EPA's SmartWay Transport Partnership since February 4, 2010, demonstrates to customers and communities alike, a commitment of increased fuel efficiency and emission reductions.
Shippers seeking the most environmentally friendly mode of bulk freight transportation will discover Ingram Barge Company as such a leader. SmartWay partners have saved over 121 million barrels of oil, which is equivalent to taking over 10 million cars off the road, and has saved U.S. industry $16.8 billion in fuel costs since its inception in 2004.
"We are glad to welcome barge and towboat operators to the SmartWay family of Partners who recognize the business rewards and environmental benefits of supply chain efficiency," says Chris Grundler, Director of EPA's Office of Transportation and Air Quality. "By participating in EPA's SmartWay Transport Partnership, these companies will join other Partners, including truck, rail, logistics and multimodal carriers, as well as shippers, in finding ways to reduce their operating costs while moving America towards a healthier and more sustainable future."
###
Ingram Marine Group encompasses Ingram's operating units involved in transporting bulk commodities on America's inland waterways, terminaling bulk commodities, and delivering fuel and supplies to the towing industry. The largest of the operating units is Ingram Barge Company, which transports coal, aggregates, grain, fertilizer, ores, alloys, steel and chemicals with a fleet of more than 150 towboats and nearly 5000 barges, the largest in the industry. Other units include Custom Fuel Services (diesel fuel and supplies), Triangle Fleet (ship anchorage in Louisiana), and bulk commodities terminals in Kentucky. For more information, visit http://www.ingrambarge.com.
Contact: Elizabeth Fielding 615.321.3110 / elizabeth(at)tsgnashville(dot)com