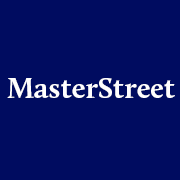 "By partnering with MasterStreet, we look forward to giving more IT professionals the opportunity to benefit from hands­-on learning in our classes." - Russell Sarder, CEO, NetCom Learning
New York, NY (PRWEB) March 20, 2014
MasterStreet (https://masterstreet.com) and NetCom Learning (http://www.netcomlearning.com) are pleased to announce a new partnership that will make NetCom Learning's training classes available to professionals through MasterStreet's free search engine and booking platform for business and technology classes and training. NetCom Learning's classes are available in New York City, Washington DC, Princeton, Las Vegas, and more, as well as live-­online.
NetCom Learning is an experienced provider of hands­-on, in-­person and live-­online training. NetCom Learning's instructors have an average of 16 years of experience, and their courses have earned them more than 1,700 client testimonials, with 96% of their clients recommending their services. NetCom Learning's on­site and private class offerings have earned them recognition as Microsoft's Worldwide Training Partner of the Year, Inc's 500|5000 fastest growing company and a Top 20 IT Training Company TrainingIndustry.com.
"At NetCom Learning, our mission is to promote the values of lifelong learning while serving top IT professionals. Using our industry proven class curricula, every student is assured to have a high ROI learning experience," said Russell Sarder, CEO at NetCom Learning. "By partnering with MasterStreet, we look forward to giving more IT professionals the opportunity to benefit from hands­-on learning in our classes."
"MasterStreet is proud to partner with NetCom Learning, a leader in IT and computer training who shares our commitment to 100% student satisfaction," said MasterStreet CEO Thomas Lehrman. "If hands-­on, practical IT skill development is critical to your career or team, NetCom Learning's convenient in­-person classes, led by their experienced instructors, provide a unique learning opportunity for technology professionals."
About NetCom Learning
NetCom Learning is an innovative leader in IT, business and executive training to companies, individuals, and government agencies, dedicated to promoting the values of lifelong learning. NetCom Learning has trained over 80% of the Fortune 100 and helped advanced the skills of more than 71,000 professionals. NetCom Learning's efforts at offering a customer­driven culture have resulted in building a trust factor that includes high instructor evaluations getting an 8.6 out of 9 on average. For more information, visit http://www.netcomlearning.com.
About MasterStreet
MasterStreet is a free search engine and booking platform for technology and business classes and training. MasterStreet's search engine contains more than 15,000+ classes and conferences from top universities, training providers, and conference organizations that address key skill needs in Engineering, IT, Design, Marketing, Strategy, Finance, Operations, and more. For more information, visit https://masterstreet.com.