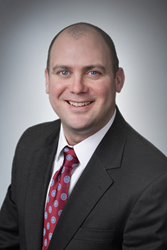 Atlanta, Georgia (PRWEB) March 20, 2014
Habif, Arogeti & Wynne, LLP (HA&W), the largest Georgia-headquartered tax accounting and business consulting firm, announced today that Tommy Lee has been named a partner at the Firm.
Lee is a partner in the advisory business services practice, serving individual and business clients across industries, including retail, franchising & hospitality, real estate and professional services. Lee is focused on growing our business among franchisors who often face complex business challenges. His expertise lies in corporate structuring agreements, multi-state tax planning, corporate and individual tax mitigation, as well as IRS controversy and representation.
Beyond serving small businesses, Lee also provides proactive tax planning to high-net worth individuals looking to reduce their tax liabilities.
Lee is recognized as the Firm's expert on the Affordable Care Act (ACA) and its impact on our clients of all sizes. Lee has presented at a number of conferences and written articles on the topic, including a 2013 article featured in Veterinary Advantage, a veterinary trade publication, discussing the ACA's impact on veterinarian practices.
"Tommy is a trusted advisor to our clients. As an example, when the Affordable Care Act was signed Tommy quickly got up to speed on the topic because of the Employer Mandate's significant impact on his restaurant clients who often have a high number of part-time employees," said Richard Kopelman, CEO and managing partner at HA&W. "Tommy was dedicated to staying ahead of the regulations so that he could adequately address his client's questions as they arose."
Tommy is the president of the Atlanta chapter of the Georgia Society of Certified Public Accountants and he received his Bachelor of Science in Accountancy from the J.M. Tull School of Accounting at the University of Georgia.
Tommy can be reached at tommy.lee(at)hawcpa(dot)com or 770-353-7170.
About Habif, Arogeti & Wynne, LLP:
Today, the pace at which work gets done is faster than ever before, and when companies manage that pace by surrounding themselves with the right people, sustainable success happens. That's why the Southeast's most recognizable businesses continue to select Habif, Arogeti &Wynne, LLP as their accounting, audit, tax, and consulting firm of choice. Companies looking to increase profitability, streamline processes that improve financial reporting, and reduce the time associated with audits, tax planning and compliance choose HA&W. Quicker answers, avoiding unforeseen pitfalls, becoming a better business for the long-run; these are just a few of the benefits clients routinely experience when working with HA&W. Starting up, growing or getting ready to transition? Operating locally, nationally or globally? HA&W gets you where you want to be. Be Successful.
Reach out to HA&W at http://www.hawcpa.com.