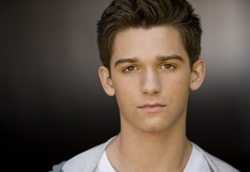 ...I realize that there is nothing that I would ever want to do beside this in my life.
Atlanta, GA (PRWEB) March 19, 2014
AMTC's newest success Keta Jo, a 16 year old singer-songwriter just signed on with Capitol Records. She participated in Actors, Models and Talent for Christ in 2012 and recently completed her first album.
AMTC has had successes in every area of talent and has been the starting point for hundreds of successful artists and grads like: mature model, Duane Daugherty in print and TV commercials; Tyler Griffin, singer, dancer and American Eagle model who is featured on Fox 5's The Real Winning Edge this month; Ben Stillwell, Disney and Grey's Anatomy actor and Bradin Jay, a singer/songwriter, director, writer, producer, actor and choreographer in a new Reebok ad with Shaq.
Actors, Models and Talent for Christ (AMTC) is a non-profit Christian ministry that has been scouting the country, searching for actors, models, singers, dancers and comedians who are called to become positive role models in the entertainment industry.
AMTC's president, Adam She, says, "Bad is bold in the entertainment industry, so good must be BOLDER. It's time for God's stars to stand up on the stages of film, fashion, music and theater."
AMTC's scouts are industry professionals who believe in mentoring the next generation of upcoming artists. After this initial scouting event, select talent will be invited to participate in more intensive programs and training.
For more information about an upcoming audition please visit http://www.AMTCaudition.org.