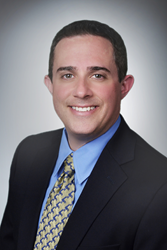 Atlanta, GA (PRWEB) March 20, 2014
Habif, Arogeti & Wynne, LLP, the largest Georgia-headquartered tax, accounting and business consulting firm, announced today that Jeff Glickman has joined the Firm as partner-in-charge of the State and Local Tax Practice.
Glickman brings with him over 15 years of state and local tax consulting experience, assisting domestic and international clients across all industries with multistate tax matters, including income and franchise, sales and use, real estate transfer and recording, withholding, and other state and local tax challenges.
Glickman's expertise focuses on transactional matters. He routinely advises companies on the state and local tax implications of mergers, acquisitions, joint ventures, internal restructurings, and general business operations, and proposes alternative structures to minimize multistate tax liabilities.
In addition to his transactional practice, Glickman maintains a multistate administrative tax dispute and negotiations practice, including obtaining private letter rulings, preparing and negotiating voluntary disclosure agreements, and assisting clients during audits.
"In many cases, a state auditor will impose additional taxes based on an incomplete understanding of the transaction at issue," said Glickman. "Having an experienced tax professional there to explain the transaction and tax laws, and why the imposed taxes are not applicable, will often result in the auditor eliminating that tax liability. This can save our clients tens of thousands of dollars."
"Glickman's experience and expertise on state and local tax matters will improve our clients' cash flow and reduce risks they face in an ever increasing state tax grab," said Richard Kopelman, CEO and managing partner at HA&W. "He will enable our clients to effectively minimize their state and local tax liabilities."
Glickman received his LL.M. in Taxation in 1999 and his J.D. in 1998 from New York University School of Law, and he received his B.S., with distinction, from Cornell University in 1995. He is also an Adjunct Professor at Emory University School of Law, where he has been teaching State and Multistate Taxation since 2002.
Want more information about HA&W's State and Local Tax Group? Contact Jeff Glickman, at (770) 353-4791 or by email at Jeff.Glickman(at)hawcpa(dot)com.
About Habif, Arogeti & Wynne, LLP:
Today, the pace at which work gets done is faster than ever before, and when companies manage that pace by surrounding themselves with the right people, sustainable success happens. That's why recognizable industry leading companies continue to select Habif, Arogeti &Wynne, LLP as their accounting, audit, tax, and consulting firm of choice. Companies looking to increase profitability, streamline processes that improve financial reporting and reduce the time associated with audits, tax planning and compliance choose HA&W. Quicker answers, avoiding unforeseen pitfalls, becoming a better business for the long-run; these are just a few of the benefits clients routinely experience when working with HA&W. Starting up, growing or getting ready to transition? Operating locally, nationally or globally? HA&W gets you where you want to be. Be Successful.
Reach out to HA&W at http://www.hawcpa.com.