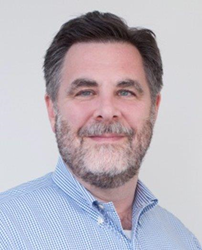 The reception to the book has been incredibly gratifying...a testament to everything I've learned while working with an incredible collection of clients.-- David Kuhlman, Partner, Axiom Consulting Partners
Chicago, IL (PRWEB) March 20, 2014
"Leading Firms: How Great Professional Service Firms Succeed and How Your Firm Can Too," written by Dave Kuhlman of Axiom Consulting Partners, has been honored as one of the year's best business books. "Leading Firms" earned Bronze Medal recognition in the 2014 Axiom Business Book Awards competition sponsored by book publisher Jenkins Group, Inc. (Axiom Consulting Partners is not affiliated with the awards program.)
Kuhlman, a highly respected management consultant to many of the world's top professional service firms, writes in "Leading Firms" about how accounting firms, law firms, management consultants and others in the field of professional services can achieve the same success as best-in-class firms.
"Leading Firms" is divided into three parts. The first lays out foundations of success for any firm; this includes developing an effective strategy and also delivering consistent revenue, maintaining quality and maintaining profitability. The second section puts a strong focus on the capabilities that great firms possess such as managing talent, delivering growth, and establishing brand synergy. The last part is about the practices and values necessary to develop a high-performing culture of professionals, one that continually nourishes the growth of superior talent while successfully managing client relationships and expectations.
"The reception to the book from clients and other readers has been incredibly gratifying," says Kuhlman. "Recognition in the company of such books as "The Firm: The Story of McKinsey and Its Secret Influence on American Business" is a testament to everything I've learned while working with an incredible collection of clients."
"Leading Firms: How Great Professional Service Firms Succeed and How Your Firm Can Too," published by Select Books, is available at Amazon.com, Barnes & Noble and h800CEORead in both paperback and digital editions.
About Axiom Consulting Partners
Axiom Consulting Partners is a management consulting firm that works with senior leaders who want to improve their organization's execution and results. The firm helps them understand their situation more deeply, make choices with wisdom and take action more decisively to maintain better linkages among their strategy, organization design and talent. Headquartered in Chicago, the firm also has offices in New York, Washington DC, Austin, TX, Dublin, Ireland and Ghent, Belgium.
Media Contact
David Moon, Axiom Consulting Partners
Office: 312-202-3008
Mobile: 708-623-4133
Email: dmoon(at)axiomcp(dot)com