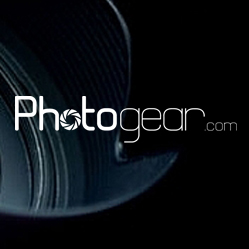 Montreal, Quebec (PRWEB) March 23, 2014
Photogear.com announced that they are now offering the Tenba Messenger Camera Bag in the olive color. The product has the capacity to hold a DSLR with 2–3 lenses, flash and accessories, magazines, and files.
Classic, fast moving, and body hugging, the world's best photojournalists have preferred the design of this camera bag for years. With its customizable interior, loads of accessory pockets, and exclusive, innovative features, the Tenba Messenger Camera Bag does the job without drawing attention to itself. Lightweight yet protective and geared towards the real needs of the working professional, it ensures that everything is within fast, easy reach.
A detailed description as well as all the specifications (weight, internal and external dimensions) of this product can be viewed their TENBA messenger camera bag web page. Visitors to the website and customers also have the option of creating their own review and posting it on the website. Photogear.com has priced the Tenba Messenger Camera Bag that is available in a small size and is olive in color at $199.99.
Photogear.com has added this camera bag to their new categories. They hope that the inclusion of this product line will boost the sale of their camera accessories by 20% during the first quarter of 2014. According to statistics, traffic to their website has increased tremendously since their launch in November 2013.The company also plans to further promote their existing camera and photo accessories such as tripods, lenses as well other professional studio equipment.
About PhotoGear.com
PhotoGear.com offers professional photo gear and accessories including, but not limited to flashes, tripods and monopods, batteries and DSLR grips, studio and lighting, video equipment, lens filters and hoods, camera bags, and other accessories. This website also features a Best Sellers section to make it more interesting for potential customers.