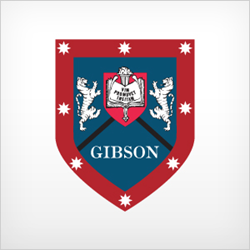 (PRWEB) March 20, 2014
Gibson University is sending out invitations to industry professionals and experts at Fortune 500 companies for creating a new outline for programs offered at their School of Business and Management.
This initiative was taken in order to create industry-responsive business programs that reflect the needs of students and cater to the advance trends of the expanding business world. Moreover, the university is looking forward to developing a more practical approach in its academic curriculum and industry experts at Fortune 500 companies are the best choice in acquiring that right approach.
Gibson University has taken the latest crowd sourcing initiative in a bid to upgrade its quality of education so students receive an upgraded curriculum and an innovative approach in their respective fields of study.
The concept of crowd sourcing has already been successful in encouraging people and organizations to take credible actions while incorporating new ideas. If big names of the business industry get involved in redesigning the courses at Gibson's School of Business and Management, students will be able to learn from their real-world experiences and inventive approach. Dale B. Roberts, Communications Director at Gibson University stated, "The most important task of the university is to make sure that our online programs and courses are reshaped every year. This is because making important changes in courses and the overall perspective of schools helps Gibson University in retaining its top position in the world of online education."
The School of Business and Management at Gibson University is a prominent name in producing dedicated and qualified professionals that can contribute positively in the development of the industry. Students not only develop required business skills through the programs offered at the school but also a broad understanding of the business world as well. "Gibson University is also keen to learn what our students think about reinventing programs at the School of Business and Management," added Roberts.
At Gibson University, the core aim of the organization is to secure better future of its online students. This is the reason why Gibson University is taking every possible step to bring more depth in its programs and courses for its students.