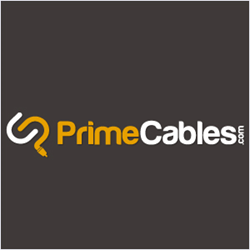 Montreal, Quebec (PRWEB) March 25, 2014
In anticipation of the upcoming home renovation season at the beginning of March, Primecables.com announced the availability of wall plates, decorative keystone jacks, and tools. As solutions for professional decorators, products like wall plates not only eliminate cable clutter but also keep the wiring safely hidden within the walls.
With prices starting at $0.45, the wholesale retailer of custom cables and accessories for home theater, networking, and professional studios is offering these products at the lowest prices in the Canadian market. The entire line of cable products including wall plates and keystone jacks can be viewed online on their web site.
The company has also included longer networking cables such as 1000ft CAT6 CMR and CM networking cables as well as high speed CAT7 networking cables. The entire line of cables can be viewed online at http://www.primecables.com/topics/79-cat6-1000ft-networking-cables . These cables transmit the HDMI audio-video signal over distances greater than the 25 feet maximum. CL2 rated for in-wall use and wired per the EIA/TIA-568B standard, these cables are also certified for High Speed signaling.
Currently, PrimeCables.com is also looking for individual contractors or renovators to test their products and examine the quality of their cables. They hope that such strategic moves will help the company's online and offline campaigns gain more exposure. The company is always striving to meet the needs of their customers by constantly expanding their inventory of high quality and affordable products. They also offer customers a wide range of premium quality cable products at the cheapest price in the market.
About PrimeCables.com:
PrimeCables.com specialize in HDMI Cables and other Audio Video Accessories. They offer a variety of products such as Network Cat 5, Cat 6& Cat7, HDMI, SVGA, DVI, USB, FireWire, Fiber Optic, Security, Computer, Apple, and Audio cables as well as Speakers, Cable Testers and Organizers, and wall plates. They deliver remanufactured cables, adapters, USB cables, and cable accessories from both their Montreal and Vancouver warehouses.