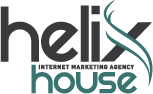 These additional tools allow businesses to monitor what their clients are doing on their company website.
Tempe, AZ (PRWEB) March 20, 2014
Helix House, an innovative and forward-looking Internet marketing firm that has taken the industry by storm announces an ongoing dedication to 24/7 real-time reporting for client's marketing campaigns. The company knows the importance of giving businesses a way to track what is happening with their Internet marketing campaign at all times. This is important for businesses wishing to closely monitor how their money is being spent with regard to a particular Internet marketing campaign. This 24-hour a day and 7 day a week real-time reporting for Internet marketing campaigns allows businesses to see how their visibility and online exposure is growing. Having access to this information around the clock can put business manager's and business owner's minds at ease with regard to the progress of an advertising campaign.
Other related services with regard to real-time reporting for businesses include access to technologically advanced tools such as heat maps and various types of call tracking tools. These additional tools allow businesses to monitor what their clients are doing on their company website. Having access to this type of information is important because it allows businesses to modify and improve their websites as a way to generate better sales performance. These tools also allow businesses to track customer's calls resulting from the advertising and marketing strategies that are being implemented by Helix House. Providing businesses with a wide range of metrics, information and data is one of the best ways to provide feedback for clients so that they know their marketing efforts are getting measurable results. Helix House stays on the leading edge of the latest advances in Internet marketing to give businesses the best edge possible in a highly competitive world.
Helix House offers a wide range of Internet marketing related services such as e-mail marketing, social media marketing, video production, web development, search engine marketing, local search optimization, and standard search engine optimization to name just a few. Helix House has been featured in major online and print publications across the country and has received numerous industry specific awards in recognition of its outstanding Internet marketing services. Featuring outstanding customer service, amazing customer retention and a large number of referrals, Helix House has grown in popularity at an exponential rate in recent years. As traditional advertising continues to shift to Internet advertising it is more important than ever before for businesses to embrace this paradigm shift to secure their position in the online world. Helix House helps businesses achieve this goal in an efficient and affordable way. This recent announcement of an ongoing dedication to 24 hour 7 day a week real-time reporting for client's marketing campaigns is one more indication that Helix House is poised to be one of the most respected names in Internet marketing going forward.
Helix House is a highly innovative forward-looking Internet marketing agency located in sunny Arizona and beautiful New Mexico. The company has consistently exceeded industry expectations to routinely rank highest among some the best Internet marketing companies in the country. Recognized as an industry leader this Internet marketing firm has helped hundreds of businesses across the country to gain better online ranking.